Are you a small business owner looking to enhance your online presence? If yes, then you must understand the importance of having a well-designed website. A website is often the first point of contact for potential customers to learn about your business and its offerings.
In this blog, we will dive into why web design services are crucial for small businesses and what factors are important to consider while designing a website. We will also discuss various services that full-service web design packages offer, how to choose the right internet host for your website, and how to integrate social media effectively on your site.
Furthermore, we will shed light on the significance of mobile responsiveness in web design and how it can improve user experience.
Finally, we will explore whether hiring a web design consulting service would be suitable for your small business needs. With all these insights, you'll be able to create an affordable yet effective website that drives sales and enhances your brand image.
Why Your Small Business Needs Web Design Services
A professional website establishes credibility and legitimacy for small businesses. Opting for web design services ensures an optimized website that is not only user-friendly but also appeals to your target audience.
Staying competitive in the digital marketplace becomes second nature when web design experts take care of it. Increasing sales through lead generation strategies becomes a cakewalk with a custom website designed by professionals.
What Are Important Factors in Web Design for Small Businesses?
When designing a website for small businesses, prioritize user experience and usability. Ensure the website has a clear message that represents the brand and is easily understood.
Mobile responsiveness is essential as more people use their smartphones to browse. Focus on SEO to increase the website's visibility and drive traffic.
Understanding the Importance of SEO in Web Design Services
Creating a user-friendly website with easy navigation is important in web design services. Incorporating high-quality visuals and clear calls to action like contact forms or purchase buttons is essential for a better user experience.
As more people access websites on their mobiles and tablets, having a responsive website is crucial. With the incorporation of SEO best practices by professional web design services, your website can rank higher on search engines.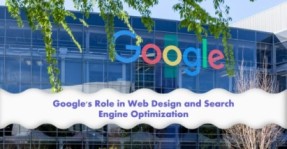 Google's Role in Web Design and Search Engine Optimization
Google plays a crucial role in web design and search engine optimization by impacting website visibility. Incorporating responsive design and clear calls to action can help improve your website's ranking.
It is important to consider how Google crawls and indexes your site while providing value to your target audience. By adhering to best practices like these, you can create a new website or redesign an existing one with a team of professional web designers using WordPress or custom templates for maximum functionalities.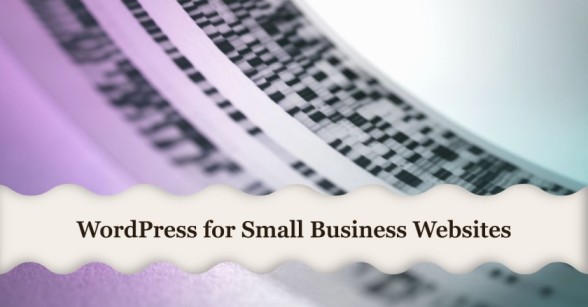 Why WordPress is a Great CMS for Small Business Websites
Small businesses need a CMS that is user-friendly and customizable; WordPress offers these features and more. This platform's CMS allows for easy content creation and management, making it perfect for those new to web design services.
WordPress also supports SEO best practices with plugins tailored towards optimization needs. Our professional web design team has years of experience in creating custom websites using this robust CMS technology. Let us help elevate your online presence with our affordable web design services.
Maximizing ROI with Effective Web Design Services
To maximize ROI through web design services for small businesses, it's crucial to have a visually appealing website with high functionality.
By targeting your specific audience with a custom website that incorporates SEO and best practices, you can improve your online presence while generating more leads.
Working with a professional web design team ensures a responsive site that functions seamlessly across all devices.
With years of experience in web development and a focus on social media marketing and email marketing for lead generation, they bring expertise every step of the way.
Full-Service Web Design for Small Businesses
A successful online presence requires more than just a new website. Professional web design services should include custom website development with a focus on UX and responsive design.
Consider partnering with a full-service design team that offers branding strategy and digital marketing services to maximize ROI.
By optimizing landing pages with SEO-friendly content management systems (CMS), browser compatibility, and lead generation strategies like email marketing campaigns or social media integration.
You can ensure your site visitors have an engaging experience across desktops, tablets, or smartphones.
What Services are Included in Full-Service Web Design Packages?
Full-service web design packages encompass website design and development, content creation, SEO, and website maintenance.
This includes creating a custom user-friendly website with responsive design, crafting high-quality content, optimizing for search engines, and ongoing updates to ensure smooth operation.
The Benefits of E-commerce Websites for Small Businesses
For small businesses looking to expand their reach and increase revenue, having an e-commerce website is crucial. By creating an online store, you allow customers to shop from anywhere at any time of day or night.
This increases the potential for sales and makes it easier for customers to purchase your products or services. Moreover, providing secure payment options helps build customer trust and loyalty.
By gathering valuable customer data through your e-commerce site's functionalities, you can create effective marketing strategies that lead to a higher ROI.
Pricing Strategies for Small Business Web Design Services
When it comes to pricing strategies for small business web design services, there are many options available. Web designers may charge flat fees or hourly rates depending on the level of customization required.
Package deals including website design and development, content creation, SEO optimization, and ongoing maintenance may also be offered at discounted rates. Consider your budget when choosing a web designer to ensure transparency in pricing.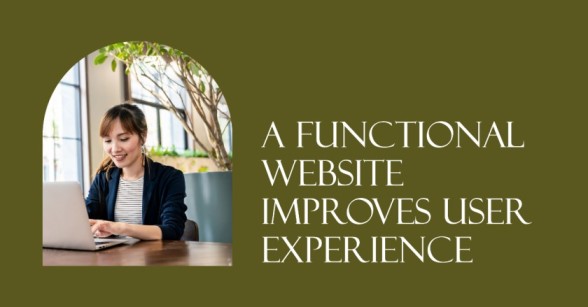 How a Functional Website Improves User Experience
A well-designed website plays a vital role in creating a robust online presence for your small business. By providing an exceptional user experience with easy-to-navigate functionalities and high-quality content management systems (CMS), your site visitors become potential customers through effective lead generation techniques.
Partnering with a web design company that has years of experience in responsive web design (RWD) and follows best practices ensures that your site design is optimal across desktop, tablet, and smartphone browsers.
The Role of Navigation and Layout in Web Design
Effective web design services require well-planned navigation and layout that leads to better user experience, engagement, and higher conversion rates.
Prioritizing information with an organized layout helps guide users through the content seamlessly. Designers consider visual hierarchy by using typography and color that enhances the user's experience while navigating the site.
The right mix of excellent navigation and layout ensures that your website is successful in converting visitors into customers.
Consulting with Web Developers for Optimal Website Functionality
Consulting with web developers can be a smart move when it comes to optimizing the functionality of your website. Such consultations can help you enhance your website's user experience by advising you on critical aspects such as design elements, navigation menus, and site layouts.
Also, web developers can assist with optimizing your website for search engines while identifying technical issues that may be affecting its performance. A well-functioning website is essential in today's digital age in attracting customers.
Designing a Logo that Complements Your Website
Creating a unique and effective logo that complements your website's design is crucial in establishing your online presence.
With years of experience in logo design and branding, our team of professional web designers can help you achieve the perfect logo for your business.
From graphic design to color schemes, we make sure every aspect of the logo speaks to your target audience. Partner with us to elevate your website's first impression today!
What Makes for Effective Website Content?
To create effective website content, it must be clear and concise, while also being relevant to the intended audience. It should be easy to read and scan for important information.
Incorporating SEO strategies can enhance effectiveness, and updating regularly can keep visitors engaged.
Tips for Writing Compelling Copy on Your Website
Effective website copywriting requires you to put yourself in your target audience's shoes. Keep language simple and concise to make the information easy to comprehend.
Enhance readability by using appropriate headings, bullet points, and images that complement the text. Ensure engagement with strategically placed calls to action that prompt readers to take action. Regularly update your content according to SEO best practices for maximum impact on search engine rankings.
Incorporating Keywords for SEO in Website Content
To optimize your new website for search engines, it's crucial to incorporate secondary key terms like SEO and the website's content management system into your web design services.
By following best practices such as rephrasing writing points and avoiding starting with the primary keyword, you can ensure that your website ranks higher on Google and attracts more target audiences.
Professional web design services can help you create a custom website that maximizes ROI with effective UX strategies and responsive web design.
Trust our experienced design team every step of the way to elevate your online presence with a comprehensive marketing strategy.
The Importance of Mobile Responsiveness in Web Design
Effective web design services include mobile responsiveness as a crucial aspect. With more people accessing the internet via smartphones and tablets than ever before, a mobile-responsive website is vital to improving user experience and increasing engagement.
This factor can also boost trust in your online presence and improve lead generation. Best practices like understanding user experience (UX), avoiding common pitfalls, and incorporating winning UX strategies for e-commerce are also critical.
Professional web design services providers offer custom functionalities like content management systems (CMS), logo design, graphic design, and full-service packages at pricing that maximizes ROI every step of the way.
Understanding User Experience (UX) for Mobile Websites
Optimizing for a positive user experience on mobile devices involves considering smaller screen sizes, touch-based navigation, and slower load times.
A successful UX design for mobile websites optimizes elements such as layout, colors, fonts, and images while also improving the site's search engine ranking and decreasing bounce rates.
Small businesses investing in mobile responsiveness can achieve improved usability and accessibility while enhancing their online presence.
Avoiding Common Pitfalls in Mobile Web Design
To have a successful online presence, it's crucial to avoid common pitfalls in mobile web design. Slow loading times, small font sizes, and poor touch-friendly navigation all lead to negative user experiences on mobile devices.
Investing in responsive web design ensures your website looks and functions well on all devices while enhancing the user experience with features like click-to-call and location-based services.
With responsive design improving usability and search engine rankings alike, it's an essential step in creating a custom website that leaves a lasting first impression.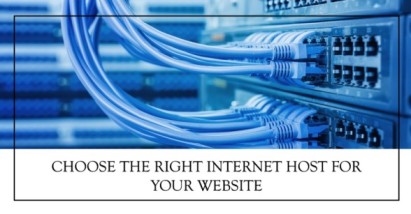 How to Choose the Right Internet Host for Your Website
When selecting an internet host for your website, it is important to consider various factors such as your site's requirements, pricing, reliability, security features, customer support options, and more.
A reliable hosting provider ensures that your website remains accessible to your target audience at all times. It also protects against cyber threats while providing responsive customer support.
By investing in professional web design services like those offered by our experienced design team, you can create a custom website that incorporates best practices in layout, navigation, user experience (UX), and search engine optimization (SEO).
Comparing Different Internet Hosting Options for Your Small Business
When comparing different internet hosting options for your small business website's online presence, consider factors like website traffic, storage needs, and budget.
While shared hosting is affordable, it may not suit high-traffic sites. VPS provides more control and resources but can be costlier than shared hosting.
Meanwhile, dedicated servers offer maximum control and performance but are expensive. So evaluate your site's needs before making a choice.
Understanding Domain Names and How They Affect SEO
A strong domain name plays a vital role in improving a small business's SEO. To boost your website's search engine ranking and online presence choose an easy-to-remember domain name that includes relevant keywords.
Avoid using numbers or misspellings as they can confuse users and hurt SEO. Make sure your URL is easy to pronounce and spell. Incorporating these best practices in your domain name can help you generate quality leads and increase ROI.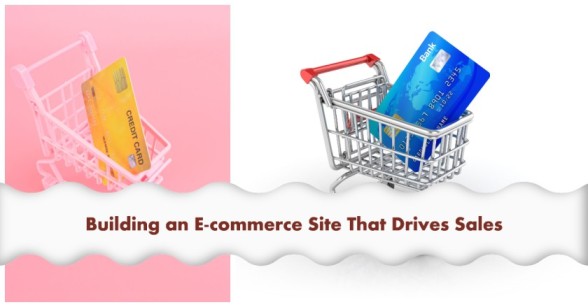 Building an E-commerce Site That Drives Sales
To build an online presence that generates revenue, it's essential to have a professional web design team that understands the target audience, SEO, and best practices.
Building an e-commerce website that drives sales requires a clear and easy-to-navigate design with high-quality product images, descriptions, and functionalities.
Integrating secure payment methods builds trust, while SEO tactics can help increase traffic. Offering customer support options such as live chat or email support is another valuable step in generating leads.
Maximizing Functionality in Your E-commerce Site
Maximizing functionality in your e-commerce site is crucial for driving sales. A clear and concise layout with easy navigation helps customers quickly find what they're looking for.
Including search bars and filters further simplifies the browsing experience. By optimizing product images and descriptions, you can provide an immersive experience for site visitors, increasing engagement levels.
Finally, ensuring a seamless checkout process with multiple payment options available makes finalizing purchases simple – resulting in increased sales.
Incorporating Winning UX Strategies for Ecommerce
To create a positive user experience on an e-commerce website, follow some best practices. Start by designing clear navigation and a concise layout to make it easy for visitors to find what they need.
Optimize your product images and descriptions with relevant keywords to provide as much detail as possible. And finally, offer multiple secure payment options during the checkout process to build trust with customers.
How to Effectively Integrate Social Media on Your Website
To effectively integrate social media onto your website, incorporate best practices such as adding social media icons and links.
Use social media feeds to showcase your brand's personality and engage with customers.
Make sharing website content easily on social media and consider incorporating advertising options for increased traffic and conversions.
By following these steps, you can ensure that your target audience gains a greater online presence through their new website.
The Benefits of Social Media Integration for Small Business Websites
Maximizing the potential of social media is crucial for any small business website's success. Integrating social media into your site increases brand awareness and engagement while driving traffic to expand your online reach.
Implementing clear call-to-actions for social sharing is an effective method of encouraging users to share content with their network.
Additionally using powerful advertising options will lead to increased conversions and a stronger online presence.
Don't neglect the power of these strategies when designing or redesigning professional web design services for your business.
Strategies for Improving Social Sharing and Engagement on Your Site
To improve social sharing and engagement on your website, it's important to incorporate best practices in web design services.
A responsive design that caters to your target audience can make a great first impression. Make sure your navigation and layout are user-friendly and intuitive.
Consulting with web designers, developers, and strategists throughout the design process can help ensure your site is easy to use and navigate.
Incorporating social media marketing, email marketing, and content marketing into your overall marketing strategy can help you attract more site visitors, generate leads, and maximize ROI.
Is a Consulting Service Right for Your Small Business Web Design Needs?
Consulting services can offer valuable guidance on web design strategy, functionality, user experience, and optimization for small businesses.
This service may be particularly useful for those with limited resources to avoid costly mistakes. However, the decision to use a consulting service ultimately depends on individual goals and budget.
Choosing the Right Web Design Consulting Service for Your Small Business.
Choosing the right web design consulting service for your small business is crucial to creating an effective online presence.
Look for a company with years of experience in web design and development that offers a range of services including SEO optimization, CMS integration, and custom website design.
A dedicated team of designers, developers, and strategists should work with you every step of the way to ensure your new website meets all your target audience's needs. With the right consulting service by your side, you can maximize ROI and elevate your online presence.
Frequently Asked Questions
What are some key features that should be included in a small business website design?
To optimize a small business website design, it's crucial to have a straightforward, descriptive overview of products and services.
Include contact information for accessibility, user-friendly navigation, and mobile responsiveness. An intuitive design will create a positive user experience and promote customer engagement.
How can small business owner ensure their website is mobile-friendly?
For small business owners to ensure their website is mobile-friendly, they should use a responsive web design that adjusts to the user's screen size, optimize images and videos for faster load times on mobile devices, and make sure all text is easily readable.
It's also important to test the site using Google's Mobile-Friendly Test tool or other mobile testing tools to guarantee optimal performance on all devices.
What is the average cost of web design services for small businesses?
The cost of web design services for small businesses varies depending on factors like website complexity, page count, and functionality. Basic websites may cost $500 or less, while more complex ones can cost over $10,000. It's crucial to research and compare prices from multiple companies before choosing one.
How can a well-designed website help improve a small business's visibility and sales?
A well-designed website can enhance a small business's visibility and sales by attracting and engaging customers, improving the customer experience, ranking higher in search results, and creating a positive brand image. It is crucial to prioritize website design to establish credibility and increase revenue.
What are some key components of a successful small business website design?
To have a successful small business website design, ensure that your brand and offerings are clearly communicated. Use an easy-to-use layout with intuitive menus and clear calls to action. Make sure your website is optimized for mobile devices and implement SEO strategies to improve its search engine ranking.
How can I find an affordable web design service for my small business?
To find an affordable web design service for your small business, research and compare options while considering customizable packages. Freelance designers or platforms like Fiverr can also be cost-effective. However, don't compromise on quality and ensure the chosen service offers high-quality design and functionality within your budget.
Are there any potential drawbacks to using a budget web design service?
Although budget web design services can save costs, they may have limited customization options and compromise on quality. Additionally, ongoing maintenance or support may not be included. Conduct extensive research and compare different services before selecting one to ensure the best value for your money.
What are some best practices for maintaining and updating my small business website?
To maintain and update your small business website, keep visitors engaged with fresh content, optimize for search engines, ensure it is mobile-friendly and responsive, and regularly test and monitor for proper functionality and fast loading times. These practices can improve user experience and increase online visibility.
Conclusion
In conclusion, a well-designed website is an essential tool for any small business looking to establish its online presence. It can help you attract new customers, build credibility and trust, and ultimately drive sales.
However, creating an effective website requires more than just pretty graphics and a few pages of information. It requires careful planning, expert design skills, and knowledge of the latest web design trends and technologies.
If you're looking for affordable web design services that can deliver all these things and more, get in touch with us today to get quotes on our full-service web design packages.