Elevate your online presence to enhance your brand and achieve optimal results.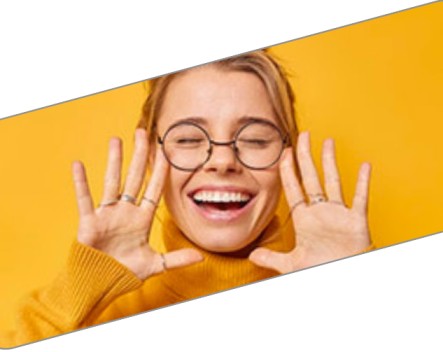 OUR Digital Marketing PROCESS
The Best Solutions for Our Clients
We follow a reliable digital marketing process that involves assessing your goals, identifying the right platforms, creating engaging content, and promoting effectively.

Evaluate
Understanding your objectives and business goals is the first step in formulating an effective digital marketing strategy.

Preparation
A clear theme will be devised to ensure consistent marketing throughout the specified period, delivering excellent results.

Identify
Our team of experts will brainstorm to identify the most effective and cost-efficient digital marketing techniques to achieve optimal results.

Promotion
Leveraging all social media platforms for promotion will enhance your brand's visibility and publicity, ultimately contributing to its growth.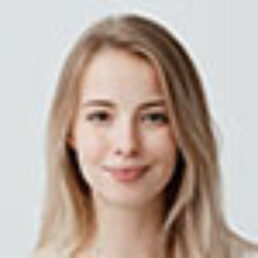 Thanks to Ritvon Digital's SEO expertise, our website's visibility skyrocketed. They implemented effective strategies that increased our rankings and brought in a steady flow of targeted traffic. Our business has experienced remarkable growth since partnering with them.
Yara Robinson
CEO of an e-Commerce Store
Ready to Boost Your Online Success?
Take the first step towards optimizing your website and dominating search rankings
Top-notch Digital Marketing Services in Dubai, UAE
Looking to elevate your business with comprehensive digital marketing services in UAE? Contact the SpiderWorks team for a free consultation. Let us understand your goals and craft a tailored digital marketing strategy. Ready to go digital? Start with an email.
Social Media Marketing (SMM) is a rapid way to connect with a vast audience. Ritvon Digital specializes in creating success-driven social media marketing strategies for your business, enabling exponential growth. From Facebook Marketing to Instagram Marketing and LinkedIn Marketing, we offer tailored solutions to support your business goals.
Search Engine Optimization
With over 15 years of experience in Google website rankings, we have earned immense praise from clients worldwide. SEO is one of our key specialties, and our strategists can recommend effective ranking strategies, whether you target customers in the UAE, the US, or any other location.
Analyzing the search patterns and browsing behavior of your website visitors can provide valuable insights for developing effective digital strategies. Our Web Analytics team specializes in delving into analytical data from various sources to recommend the best strategies. In the years to come, data will be the key driver for the success of any business.
Email Marketing has evolved significantly in recent years. With the rise of smart marketing platforms such as social media and local business marketing, the effectiveness of email marketing relies on focusing on the appropriate marketing automation strategies. To make email marketing successful, it is crucial to select the right provider, create compelling content, and target the correct audience. Our experts are here to assist you in getting started with email marketing.
Pay-Per-Click (PPC) marketing is a simple and cost-effective strategy. Our expertise in PPC is unparalleled!
Content is king, and it has been the case since the beginning of the web. Creating content that drives conversions is a powerful marketing strategy. Ritvon Digital is a pioneer in content marketing, with a team of skilled content developers who have crafted compelling content for numerous companies.
Some Additional Digital Marketing Strategies Include:
Enhance your visibility across various platforms by maximizing your presence on search results. When targeting a specific local area, there is no better way to promote your business.
Google Maps Optimization plays a crucial role in any effective local marketing strategy.
Having links to your website from reputable sources is a powerful signal to search engines, indicating their endorsement of your website. By acquiring more links from trustworthy websites, you can significantly improve your website's ranking. Explore our organic backlink building plans to enhance your online presence.
Our advertising team is here to assist you in creating and running ads across various platforms, including Google Ads, Bing Ad Center, Social Media, and more.
Our team specializes in providing affordable web design and e-commerce solutions.
Are you searching for a digital marketing company in UAE to assist you in creating visually appealing email marketing templates for your newsletters? Our team is skilled in designing highly engaging and user-friendly email newsletters.
We Leverage Strategy and Expertise to Achieve Tangible Outcomes;
Our team excels in on-page and off-page SEO, as well as PPC. We have a proven track record of boosting search engine rankings for our clients. Our strategies are tailored to achieve one or more of the following objectives:
Motivate your customers to take the next step – purchase your products or services.
Boost your visitor's conversion potential by 60% through effective encouragement.
Ignite curiosity in your target audience to discover more about your business.
Ritvon Digital initiates the engagement by evaluating your business goals and existing online presence. Our initial consultation, free of charge, will facilitate mutual understanding and synergy. Numerous clients have been impressed by our proven success strategies, and you could be the next one.
Let's schedule a call today to discuss how our effective digital marketing services in Dubai can contribute to the success of your business.