Experience tailored websites that combine creativity, novelty, and aesthetics to drive results.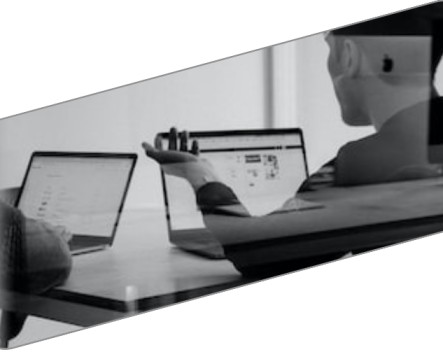 OUR WEB DEVELOPMENT PROCESS
The Best Solutions for Our Clients
 At Ritvon Digital, our dedicated professionals and seamless collaboration between creative and technical teams result in awe-inspiring websites. Experience world-class web development for your Dubai business.

Brainstorming
Collaborative brainstorming shapes the initial web development draft, considering brand assessment, competitor analysis, and more.

Development
Our web developers will bring the finalized design to life through development. We'll provide the beta version for client review, assessing responsiveness, functionality, and performance.

Hosting
Choose our web hosting services to securely host your website in the cloud, utilizing top-tier infrastructure from leading providers such as AWS, Google Cloud, Digital Ocean, or your preferred service provider.

Design
Our teams prepare design features and structure prior to development, sharing options with the client for suggestions and final approval.

Launch
The impeccably designed, developed, and optimized website will be launched on schedule and promoted extensively, expanding reach and boosting customer engagement.

Support
We prioritize timely support to keep your business running smoothly. Our dedicated support team is available around the clock, ready to assist with any website issues or quick add-ons you may need.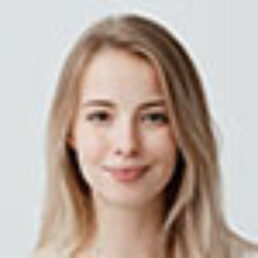 Thanks to Ritvon Digital's SEO expertise, our website's visibility skyrocketed. They implemented effective strategies that increased our rankings and brought in a steady flow of targeted traffic. Our business has experienced remarkable growth since partnering with them.
Yara Robinson
CEO of an e-Commerce Store
Ready to Boost Your Online Success?
Take the first step towards optimizing your website and dominating search rankings
A When it comes to being the best web development company in Dubai, UAE, Ritvon Digital receives high praise from our valued clients. We believe any agency that serves clients with honesty and commitment can be considered reliable in the field.
AIn the UAE, you'll find numerous top-notch web design companies that boast a powerhouse of talented professionals and offer competitively priced packages.
AThe timeline for website design and development is directly influenced by the efficiency of the professionals and the complexity of the design.
TOP Web Development Company in Dubai, UAE
Create an elegant and captivating website for your Dubai-based business, brand, or organization. A user-friendly interface and seamless user experience are key to expanding your customer base. Trust Ritvon Digital, the leading web development company in Dubai, to deliver an exceptional website.
By choosing us, you'll gain a user-centric website that drives web traffic and conversions. As one of Dubai's top web development companies, we offer innovative web solutions and design services.
Contact us now for a reliable and efficient web development partner in Dubai, UAE. We provide competitively priced packages, real-time support, and timely delivery of your website.
What Ritvon Digital Can Do For You?
Ritvon Digital offers diverse website development packages tailored to clients from various sectors in Dubai, UAE. We specialize in custom website development, catering to individual client requirements.
Custom Website Development: As one of Dubai's premier web design companies, we excel in custom web development. Our skilled professionals thoroughly understand client expectations before starting the development process. We integrate all suggested features and functionalities, surpassing client expectations. With a focus on intricate details, our team has been delivering exceptional custom websites since 2019.

Ecommerce Development: Embrace the thriving online business platform with our UAE-focused ecommerce solutions. Our scalable and interactive ecommerce websites empower online sellers and businesses. Engaging user interfaces prompt action, while streamlined customer flow maximizes conversions. Choose us, the leading web development company in Dubai, for your ecommerce website development.

Web Hosting: Benefit from our cost-effective and budget-friendly web hosting packages. We offer cloud web hosting, shared web hosting, dedicated web hosting, or VPS hosting based on your objectives and budget. As your dependable web development company in Dubai, we provide comprehensive services under one roof. Say goodbye to the hassle of searching for web-related services.

Mobile App Development: Our proficient team of app developers in Dubai excels in creating aesthetically appealing and efficient mobile applications. Whether you need an Android app, iOS app, or hybrid app, our experienced team can guide you through the decision-making process. We specialize in frameworks like Flutter, React Native, Phone Gap, Xamarin, Ionic, Onsen UI, Framework7, and Angular UI.
At Ritvon Digital, we pride ourselves on being your guide, mentor, and partner throughout the design, development, launch, and maintenance phases. Additionally, we offer exclusive digital services customized to your specific requirements.
Contact us now to learn more about our offerings.
Why Ritvon Digital is the best Web Development company in Dubai, UAE?
At Ritvon Digital, we strive for nothing less than perfection. This commitment has made us the most sought-after web development company in Dubai. Our extensive team of carefully selected professionals enables us to provide optimal support to our clients. With our seamless services, we have earned a reputation as one of the best web development companies in Dubai.
Our clientele includes elite firms and renowned personalities, both domestically and internationally. With over a decade and a half of experience in the digital realm, we possess a deep understanding of the intricate aspects of the web world.
We guarantee:
Dedicated Account Manager: Each client receives personalized attention to address their queries, suggestions, and opinions.
Analytical Reports: Regular reports with tailored insights for upgrades and improvement possibilities.
Real-Time Support: We provide prompt support to our esteemed clients in Dubai.
Timely Completion: Web development activities are completed within the agreed-upon timeframe, without any gaps.
Perfectly Developed Websites: Our goal is to create websites that effectively engage potential users and drive them to take action.
Affordable Packages: We offer web development packages that are tailored to fit your budget, while keeping your goals in focus.
24×7 Support: Critical projects receive round-the-clock support.
Maintenance and Product Support: We offer competitively priced packages for ongoing maintenance and support.
Ritvon Digital ensures web development that surpasses the expectations of our clients. Contact us now to discuss your web development requirements.