Unlock social media marketing's potential for your business.


Harness the power of Facebook for rapid, targeted publicity. As Dubai's premier Facebook marketing agency, we offer unique strategies to promote your business effectively.
Harness the power of YouTube influencers, ads, and optimized video content to revolutionize your brand. Take off on the journey to success with our expert team, who will craft the perfect plan for you.
Leverage Instagram and Insta Reels to engage potential clients. Our specialist team is here to assist you with Instagram Marketing.
Create impactful tweets that generate publicity and appeal, leading to increased brand followers. This will drive significant growth in brand identity, channelize success, and fuel overall growth.
LinkedIn, the premier professional networking platform, holds untapped potential. Allow us to assist you in crafting compelling posts that engage your audience and achieve exceptional conversion rates.
OUR Social Media Marketing PROCESS
The Best Solutions for Our Clients
Our social media marketing process encompasses customer analysis, brainstorming, implementation, and promotion to ensure maximum benefits and results.

Customer Analysis
Understanding customer psyche and perceptions to create tailored content that resonates with potential clients.

Choose the right medium.
Discover the perfect marketing medium for your business's success!

Set Marketing Goals
Maximize your social media impact with strategic goal-setting for optimal budget utilization.

Engage with Audience
Active engagement with your audience is key to successful social media marketing. Our team will connect and interact with your audience to foster meaningful relationships.

Brainstorming Ideas
Leveraging analytical data, our social media experts and skilled creators generate captivating concepts and ideas.

Creative Designs
Unleash the power of creative collaboration for unstoppable business growth!

Create Campaigns
Tailored campaigns created by our experts to suit your budget, goals, and target audience. Expect multiple campaigns for maximum impact.

Analytics & tracking
Our dedicated advertising team constantly monitors the performance of your ads. We provide detailed analytics reports to track the progress of your campaigns.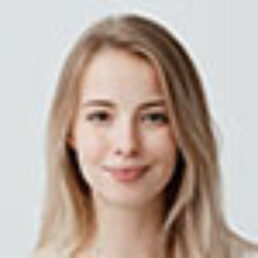 Thanks to Ritvon Digital's SEO expertise, our website's visibility skyrocketed. They implemented effective strategies that increased our rankings and brought in a steady flow of targeted traffic. Our business has experienced remarkable growth since partnering with them.
Yara Robinson
CEO of an e-Commerce Store
Ready to Boost Your Online Success?
Take the first step towards optimizing your website and dominating search rankings
Best Social Media Marketing Agency in Dubai, UAE
Social media has become an integral part of our lives, influencing our perceptions without us even realizing it. Ritvon Digital harnesses the power of social media marketing to meet your specific needs. Our successful campaigns have established us as a leading social media marketing company in the UAE, driving us to strive for continuous improvement.
Since our inception, Ritvon Digital has stood out as one of Dubai's premier social media marketing agencies. Our dedicated professionals generate innovative ideas and create captivating content that has the potential to go viral overnight. This approach has catapulted us to become a highly sought-after social media marketing company in the UAE.
With clients from both the UAE and international markets, our reputation for helping businesses succeed has spread through word-of-mouth. This recognition has propelled us to become the best social media marketing agency in Dubai. Share your project requirements and goals with us, and we will tailor campaigns that align with your vision. We value your input and will refine the campaigns based on your suggestions to deliver optimal results.
Our custom-tailored and meticulously designed social media marketing campaigns will elevate your business to new heights. Our team of professionals continuously monitors campaign performance, making necessary adjustments to enhance engagement and conversions. We believe in the power of unique and well-executed content for effective branding and publicity.
By strategizing campaigns to suit your specific needs, we guarantee a wider reach and improved return on investment (ROI) compared to others. Ritvon Digital has become the leading digital marketing and social media marketing agency in the UAE by offering cost-effective solutions and unwavering dedication.
Elevate your publicity, reach, and ROI with Social Media Marketing
Mastering Social Media Platforms for Effective Marketing Campaigns
With a deep understanding of social media platforms, we craft strategic and impactful marketing campaigns. Our expertise in client behavior, user perceptions, and market trends enables us to create highly effective campaigns. Leveraging platforms such as Facebook, YouTube, Twitter, LinkedIn, Instagram, and more, we tailor exclusive strategies for each. Our ability to create compelling social media content sets us apart as the leading social media marketing agency in the UAE. Others follow in our footsteps.
As one of the most influential social media platforms, Facebook continues to lead the way. A single well-crafted post can quickly establish your brand identity and generate maximum publicity. However, the high volume of users and content on Facebook demands that your content stands out from the rest. We excel at creating unique and engaging campaigns for Facebook, making us the preferred choice for social media marketing.
A simple tweet with the right hashtag and captivating image can propel your business forward. With limited character count, Twitter campaigns require concise and customized messaging to effectively promote your brand. Our team of talented content creators excels at crafting impactful content for Twitter, contributing to our reputation as a top social media marketing firm in the UAE.
In today's world, anyone with a smartphone can be a YouTuber. To capture attention and achieve maximum views, your YouTube content must offer something different and appealing to potential customers. Our team of ideators, content creators, graphic designers, and marketing experts collaborate to produce outstanding video content that elevates your brand and ensures rapid return on investment (ROI).
Building fruitful connections is vital for success as a social media marketing agency. By connecting with the right people and consistently sharing meaningful content, you can expand your reach beyond borders. Contact us to learn more about our LinkedIn marketing campaigns and embark on a journey of growth.
Instagram, owned by Facebook, has quickly gained popularity as a powerful social media platform. Images have an instant impact on users, and combining visuals with messages can effectively convey your brand's essence. Designing eye-catching posters and trendy videos on Instagram can swiftly generate publicity for your brand.