Unlock the true potential of your online presence with our exceptional SEO services.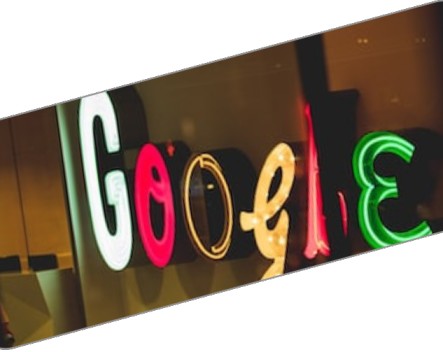 Strengthen your website's authority and improve search engine rankings with backlink building strategies.
Optimize your online presence for local searches with our Google Business Profile and local SEO services.
Optimize your website's on-page elements for improved search engine rankings and user experience.
Harness the power of data with seamless integration of analytical tools.
The Best Solutions for Our Clients
Unlock your website's potential with our expert SEO solutions. Years of research and hands-on experience in Dubai give us the edge. Elevate your rankings and take your business to new heights. Get in touch today.

Website Analysis
Unlock your website's potential with our thorough analysis. Identify areas for improvement and enhance your online presence with data-driven insights.

Competitor Analysis
Stay ahead of the game with our in-depth competitor analysis.

Strategic Optimization
We optimize every aspect to boost your visibility, attract targeted traffic, and drive sustainable growth.

Off-page Optimization
Extend your reach beyond your website with our off-page optimization techniques.

Keyword Analysis
Uncover high-performing keywords and unlock opportunities to reach your target audience effectively.

Content Preparation
We help you create captivating content that resonates with your audience and drives meaningful engagement.

On-Page Optimization
Fine-tune your website for optimal search engine visibility and user experience.

Technical SEO
Optimize your website's technical aspects for improved search engine rankings and user experience.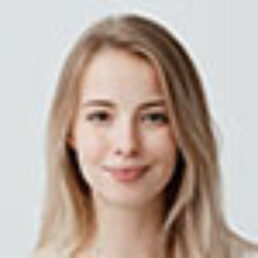 Thanks to Ritvon Digital's SEO expertise, our website's visibility skyrocketed. They implemented effective strategies that increased our rankings and brought in a steady flow of targeted traffic. Our business has experienced remarkable growth since partnering with them.
Yara Robinson
CEO of an e-Commerce Store
Ready to Boost Your Online Success?
Take the first step towards optimizing your website and dominating search rankings
TOP SEO Company in Dubai, UAE
Established in 2019, Ritvon Digital has emerged as a powerhouse in the field of SEO. Our years of extensive experience have fueled our drive for progress, enabling us to become the top SEO agency in Dubai. Collaborating with esteemed firms in the city, we have cultivated synergy and unwavering commitment, solidifying our reputation as a trusted digital marketing partner.
At Ritvon Digital Technologies, our impressive achievements and unwavering dedication have shaped us into the most reliable SEO agency in the UAE. Our success is not coincidental; it is the result of years of relentless effort and unwavering client commitment.
While there are numerous SEO companies in Dubai, our ascent to the pinnacle and earning the title of the best SEO agency did not occur by chance. We have achieved this distinction through meticulous attention to detail and a steadfast commitment to our clients. Our words hold weight, and we deliver on every promise within the agreed-upon timeframe. Our dedicated team works tirelessly to help you achieve your goals, solidifying our position as one of Dubai's leading digital marketing agencies.
Reliable SEO Services in Dubai to Boost Your Business
With our founder's extensive two-decade experience in the SEO realm, Ritvon Digital stands on a solid foundation. Pioneering the digital landscape since 2006, the same year Google was incorporated, our expertise and knowledge have propelled us forward as one of India's first digital marketing agencies, boasting a proven track record of success.
Our focus lies in generating organic SEO through meticulously crafted strategies and algorithmic calculations, driving more leads through organic reach. We excel in optimizing web content, blogs, and articles to maximize organic SEO, allowing our clients to achieve their goals with reduced costs compared to other marketing methods and digital campaigns.
Search Engine Optimization demands a comprehensive understanding of search functionalities, aligning content accordingly. Search engines like Google and Bing continually update their algorithms to combat spam and provide users with optimal search results. It is crucial to create genuine and valuable content for users to avoid getting lost amidst the sea of online articles and ensure visibility on the Search Engine Result Page (SERP). Content marketing plays a vital role in enhancing overall organic visibility on Google.
The game-changing goal is to secure a spot on the first page of the SERP, ideally in Position Zero, also known as the "Featured Snippet." Achieving Position Zero ensures a significant leap in Click Through Rate (CTR), driving valuable traffic to your brand.
Fake content and meaningless stories won't yield fruitful leads that convert into sales. Content must provide value to users and potential customers. Our profound understanding of these principles has established us as the premier digital marketing agency in the UAE. Search for the best digital marketing agencies in the UAE, and you'll find Ritvon Digital leading the pack.
How Ritvon Digital Ensure The Best SEO?
At Ritvon Digital, we take your SEO success to new heights by leveraging our extensive network of portals. In addition to the Ritvon Digital website, we own multiple portals that serve as valuable platforms for promoting your business. Through effective backlinking strategies, we drive quality traffic to your website, increasing the potential for conversions. Unlike many other digital marketing agencies, lead generation is our strength. By featuring client-related content on our websites, we deliver exceptional outcomes that surpass expectations.
With our years of experience, we have honed our networking capabilities to perfection. Our strong associations with webmasters and websites enable us to exchange content, including blogs and articles, with various portals. This proven approach ensures maximum visibility for your business and leaves no stone unturned in achieving success.
At Ritvon Digital, we understand that success cannot be achieved through shortcuts. Our status as the premier digital marketing company in UAE is a testament to our unwavering commitment to ethical practices. We bring the same passion and dedication to help our exclusive clients reach the pinnacle of success.
Do you have a digital marketing project in mind? Do you need expert advice to boost your online presence? 
If you're searching for a reliable and dependable digital marketing agency in UAE, look no further. Ritvon Digital is your ideal partner for all your digital marketing needs. 
Don't hesitate—contact us today to discuss your project and embark on a journey towards digital marketing excellence.