Achieve wide reach and high conversions with our customized online marketing strategies.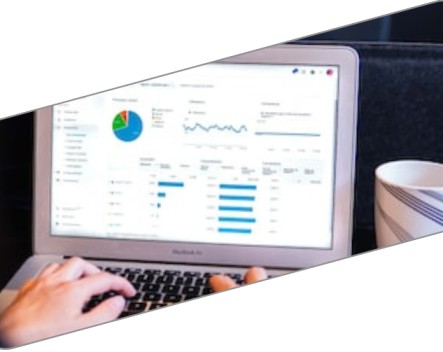 Boost your visibility and connect with your target audience through our powerful Google Ads Services.
Create engaging ads that captivate viewers within the first five seconds and entice them to learn more about your brand.
By understanding user perceptions and preferences, you can achieve the desired results from your campaign with precision.
Experience cost-effective advertising that maximizes conversions and minimizes expenses.
Attract customers to your business with strategically campaigns that deliver results without breaking the bank.
Bridge the gap between your business and potential clients with innovative display ads featuring compelling content.
Leverage app ad campaigns to reach a wider audience and spread the word about your brand in a cost-effective way.
Craft targeted campaigns, whether singular or multiple, tailored to different products, to effectively reach your desired audience.
The Best Solutions for Our Clients
The efficacy of online marketing relies on various factors such as customer psychology, perspectives, and needs. We conduct comprehensive market analysis and thorough web research to ensure optimal results for your product.

User Psyche
To create a result-oriented online marketing campaign, it is crucial to understand the thought process of customers when they consider a particular product.

Strategic Placement
We conduct a detailed analysis to select the most effective websites, apps, and digital platforms for achieving our goals through online advertising.

Content Creation
Our skilled team will create visually appealing and engaging written content that aligns with the requirements identified during user analysis.

Wide Promotion
Our dedicated team focuses on wide promotions through exclusively selected channels to ensure optimal outcomes for your online marketing campaigns.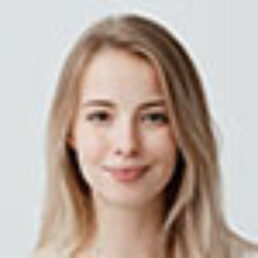 Thanks to Ritvon Digital's SEO expertise, our website's visibility skyrocketed. They implemented effective strategies that increased our rankings and brought in a steady flow of targeted traffic. Our business has experienced remarkable growth since partnering with them.
Yara Robinson
CEO of an e-Commerce Store
Ready to Boost Your Online Success?
Take the first step towards optimizing your website and dominating search rankings
Best Online advertising services in Dubai, UAE
Online advertising has revolutionized digital marketing by offering a cost-effective method to promote products and services. With online advertising services, you can target specific segments of online customers and direct potential buyers to optimized landing pages through targeted digital advertisements.
At Ritvon Digital, we specialize in data-driven online advertising campaigns that deliver exceptional results. Our expertise in formulating digital marketing and online advertisement campaigns has established us as a leading online advertising company in the digital landscape.
We empower brands and businesses to achieve growth through tailored online advertising services. Whether it's PPC, PPE, PPA, Contextual Ads, Banner Ads, Display Ads, or other strategies, our team of dedicated professionals ensures your online advertising campaigns are meticulously planned, scheduled, and executed for maximum impact.
Experience accelerated digital growth with Ritvon Digital, the forward-thinking online advertising company committed to your success.
Where can I promote my online services?
You can leverage the power of social media, websites, third-party portals, online forums, and various other online platforms to promote your services effectively. The success of your campaign relies on identifying your target audience and tailoring your online advertisements to reach them.
A reputable online advertising agency conducts thorough research and analysis to identify potential customers and develops creative online marketing campaigns to engage them. At our agency, we offer customized online advertising services that prioritize your brand, products, and services.
What is an Online Advertising Agency?
An online advertising agency or company is responsible for managing comprehensive digital marketing and online advertising campaigns for clients. They assemble teams comprising online advertisement creators, data-driven digital marketers, market sector specialists, and competitive analysis experts.
Successful online advertising results from the collaborative efforts of the agency's team, which devises the most effective approach for the brand based on analytical reports. Ritvon Digital, as an online advertising agency, excels in executing strategies to enhance web traffic and conversion rates.
A reputable online advertising company carefully studies client behavior and strategically places online ads accordingly. Several factors influence the performance of online advertising:
Strategy: Developing a solid strategy is essential for effective online advertising services. The agency formulates a plan based on insights from their digital experts, taking budget constraints into consideration. Our aim is always to deliver exceptional results within the specified budget.

Placement of Online Ads: Proper placement of online advertisements is crucial for maximizing reach and conversions. Leveraging analytics insights, we ensure ads are posted on the right media, platforms, and networks.

Controlled Budget: Efficient management by our online advertising company ensures that the intended results are achieved within the planned budget.

Efficacy of Content: Compelling and engaging content is key to capturing the audience's attention and motivating them to try the product or service. Our skilled wordsmiths craft imaginative terms, phrases, and captions to make an impact.

Designs of Online Advertisements: The creativity of our designers plays a crucial role in creating captivating posters and ads. Our online advertising services are dedicated to providing you with the best designs.
Why Ritvon Digital for Online Advertising in Dubai?
Since 2019, Ritvon Digital has established a strong presence in the digital world. With a deep understanding of the online landscape, our mission is to deliver the best results to our clients. A significant portion of our clientele comes from referrals, with our satisfied clients acting as brand ambassadors, elevating our online advertising company to a prominent position.
At Ritvon Digital UAE, we offer a wide range of online advertising services, including:
PPC (Pay-per-Click)
PPE (Pay-per-Engagement)
Local Search Ads
Text Link Advertisements
Online Videos
Banner Advertisements
Content Marketing
Email Marketing
PPA (Pay-per-Acquisition)
Our dedicated team is fully involved from the start and works tirelessly to achieve results. We provide comprehensive support throughout the entire online advertising campaign. Our online advertising company stands out with the following exclusive features:
Handpicked team of professionals
Dedicated account manager for each client
Committed approach
24×7 support
Regular performance reports
Real-time response to client queries
Data-driven online ads
Target-oriented online advertising
Affordable packages
Customizable online advertising campaigns
Are you in search of the best online advertising services? Reach out to us now to discuss your project further.