Stand out from the competition and leave a lasting impression with brilliance and elegance.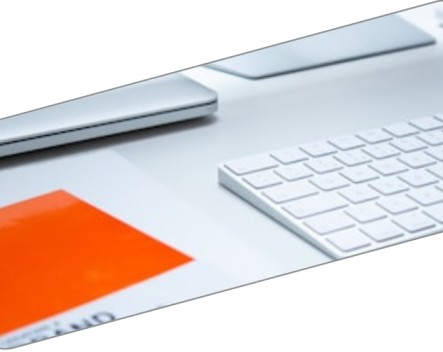 Aim for a logo that is simple, stylish, and holds deep meaning to establish your brand identity in the hearts of potential clients.
Design it with style and flair, making your presence stand out amidst a sea of other brands.
Create a professional and informative business card that enables customers to easily connect with you.
OUR Branding Services PROCESS
The Best Solutions for Our Clients
Experience the power of comprehensive branding with Ritvon Digital. Our creative and technical teams work seamlessly to deliver exceptional branding campaigns. Discover our satisfied clients in the UAE who have witnessed our expertise in branding services.

Discussion
Our teams collaborate to create a foolproof branding methodology. We present the comprehensive plan to the client for feedback before starting the campaign.

Decision
We ensure a positive impact that sets you apart from the competition and keeps you in the spotlight.

Detailing
We value your input in enhancing the branding campaign for optimal results. Our approach is centered around your brand to achieve the best outcome.

Delivery
This approach ensures remarkable impact and enhances your prospects.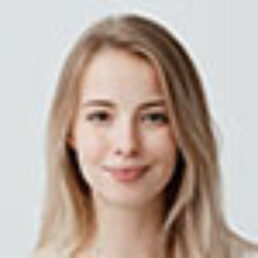 Thanks to Ritvon Digital's SEO expertise, our website's visibility skyrocketed. They implemented effective strategies that increased our rankings and brought in a steady flow of targeted traffic. Our business has experienced remarkable growth since partnering with them.
Yara Robinson
CEO of an e-Commerce Store
Ready to Boost Your Online Success?
Take the first step towards optimizing your website and dominating search rankings
TOP Branding Agency in Dubai, UAE
Branding is an art that combines creativity and strategy to influence customer perception. Leading branding agencies in UAE, like ours, operate with a team of talented creators, ideators, marketing professionals, and digital marketing experts. Our relentless and meticulous efforts have propelled Ritvon Digital to become one of the top branding companies in UAE. We offer customized services tailored to meet your specific requirements, backed by the dedication of our exceptional team.
While there are numerous branding agencies in Dubai, UAE, choosing the right one can be challenging. An inefficient team may not deliver results, even with substantial investments across various platforms. The design, logo, caption, and color palette play a pivotal role in connecting your brand with potential customers.
As the premier branding agency in UAE, we conduct a comprehensive analysis of your company, market, competitors, and target audience to determine the best way forward. A successful branding campaign requires well-defined tactics that capture consumer attention. We understand that aligning your campaign with the right audience is crucial for achieving a return on investment.
Let us know how we can assist you. Our branding agency in Dubai will ensure a positive presence for your company in desirable markets.
What All Branding Services Ritvon Digital Can Do For You?
Ritvon Digital excels in all aspects of branding. Our comprehensive branding services will elevate your brand's presence among users and potential buyers. From logo design to brochure design, and everything that defines a brand, we offer it all. As the leading branding agency in UAE, we have earned our reputation by providing cost-effective and highly productive services.
Logo Designing: Our talented graphic designers create captivating logos that reflect your brand's views, quality, and capabilities. A remarkable logo grabs consumer attention and leaves a lasting impression, prompting them to choose your product or service.
Brochure Designing: Engage your audience with a professionally designed brochure that highlights your company, team, and capabilities. Our branding agency in Dubai ensures your brand's essence is effectively communicated through captivating captions and intelligent content structure.
Flyer Designing: Create compelling flyers that instantly capture attention. Our expert team combines color schemes, fonts, and content to create impactful flyers that resonate with your audience.
PPT Designing: We provide exclusive and customized PowerPoint templates that engage your prospective users or customers. Our elegant designs captivate attention and deliver your message effectively.
Brand Identity Design: Crafting an optimistic and progressive brand identity is crucial. Our branding agency in UAE offers exceptional brand identity design services at affordable packages, showcasing your brand's unique qualities.
Business Cards: Leave a lasting impression with professionally designed business cards that align with your brand's color patterns and designs. Our team ensures your business cards reflect the essence of your brand.
Letterheads: Even a simple letterhead communicates your company's qualities to the public. Our thoughtfully designed letterheads effectively convey your brand's image.
Packaging: Eye-catching packaging plays a vital role in product sales. Our appealing packaging designs garner extensive publicity and reach for your products.
Envelopes: Our comprehensive branding services also include envelope design, maintaining brand consistency across all communication materials.
Display, Exhibition Stands & Graphics, Signage: Let us know how our branding services in Dubai can assist you. In addition to standard branding packages, we offer custom-tailored branding services to meet your specific needs.
Choose Ritvon Digital, the best branding company in UAE, for all your branding requirements.
Why Ritvon Digital for Branding Services in Dubai?
Ritvon Digital has established a prominent presence in the digital marketing, publicity, and branding sectors since 2019. Through our innovative branding strategies, we have outperformed competitors and emerged as the leading branding agency in Dubai, earning the trust of our valued clients.
Key features that define our branding capabilities include:
Prominence: We create a strong identity and presence for our clients through dedicated efforts, delivering outstanding results.

Presence: Our team of highly qualified professionals ensures that our clients gain optimum visibility and recognition across various platforms, including social media.

Support: At Ritvon Digital, we provide unparalleled support to guide and empower our clients on their journey towards fame and growth. Our branding company in UAE is renowned for its exceptional support.

Transparency: We believe in transparency and uphold our commitments without any hidden charges. You can trust us to make your brand stand out among the competition.
We have been the driving force behind the success of numerous esteemed firms. Contact us now to discuss your branding requirements and associated services.
Get in touch with us today to discuss your project.