In today's competitive online landscape, achieving high rankings on search engine result pages (SERPs) is crucial for businesses to drive organic traffic and increase their online visibility. As a leading SEO expert in the field, we have witnessed firsthand the power of game-changing SEO services that can propel websites to the top of search results.
In this article, we will delve into seven cutting-edge SEO services that can significantly boost your rankings overnight. As the leading SEO agency in Dubai, Ritvon Digital is proud to offer these services to our esteemed clients, helping them achieve unparalleled success in the digital realm.
Technical SEO Audits
At Ritvon Digital, our first step towards optimizing your website's rankings is conducting a comprehensive technical SEO audit. This meticulous process involves examining the underlying technical aspects of your website, such as website speed, crawlability, indexability, and mobile-friendliness. By identifying and rectifying any technical issues, we ensure that search engine crawlers can easily navigate and index your website, leading to improved visibility in search results.
Keyword Research and Optimization
Keyword research forms the bedrock of successful SEO campaigns. Our team of experts at Ritvon Digital conducts extensive research to identify the most relevant and high-converting keywords for your business. By strategically incorporating these keywords into your website's content, meta tags, headings, and URLs, we optimize your website for search engines, making it easier for your target audience to find you when searching for related products or services.
On-Page Optimization
On-page optimization is a vital SEO service that involves optimizing individual web pages to improve their rankings and attract organic traffic. At Ritvon Digital, we excel in optimizing on-page elements such as meta tags, headers, content structure, internal linking, and user experience. By implementing best practices and adhering to search engine guidelines, we ensure that your web pages are highly relevant, engaging, and easily accessible to both users and search engines.
Content Marketing and Link Building
High-quality content and authoritative backlinks are two key factors that greatly influence search engine rankings. Our team at Ritvon Digital crafts compelling and SEO-friendly content that resonates with your target audience while incorporating relevant keywords. Additionally, we employ strategic link-building techniques to acquire high-quality backlinks from reputable sources. This dual approach enhances your website's authority, credibility, and visibility in search results.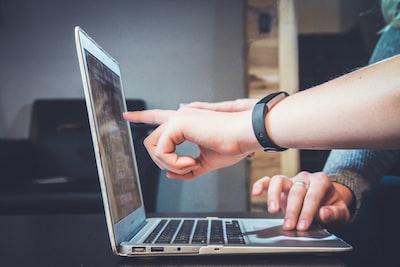 Local SEO Services
For businesses targeting local customers in Dubai, our specialized local SEO services can give you a competitive edge. We optimize your website for location-based searches, ensuring that you appear prominently in local map packs and geo-targeted search results. Our team optimizes your Google My Business profile, creates local citations, and implements location-specific keywords to attract potential customers in your vicinity.
Mobile Optimization
In an era dominated by mobile devices, having a mobile-optimized website is no longer a luxury but a necessity. Our SEO services at Ritvon Digital prioritize mobile optimization, ensuring that your website is responsive, fast, and user-friendly across various mobile devices. By providing a seamless mobile browsing experience, we help you capture a larger audience and improve your mobile search rankings.
Ongoing SEO Monitoring and Reporting
SEO is an ongoing process that requires continuous monitoring and analysis. At Ritvon Digital, we provide regular SEO reports, keeping you informed about your website's performance, keyword rankings, organic traffic, and other crucial metrics. Our team interprets the data, provides actionable insights, and makes necessary adjustments to your SEO strategy to ensure long-term success.
Conclusion
In the competitive landscape of online marketing, leveraging game-changing SEO services is essential for businesses to thrive. Ritvon Digital, the leading SEO agency in Dubai, offers a comprehensive range of services that can significantly boost your website's rankings overnight. From technical SEO audits and keyword optimization to content marketing and local SEO, our team of experts combines expertise, innovation, and industry best practices to deliver exceptional results. Contact Ritvon Digital today and experience the transformative power of our SEO services to propel your business to new heights in the digital realm.