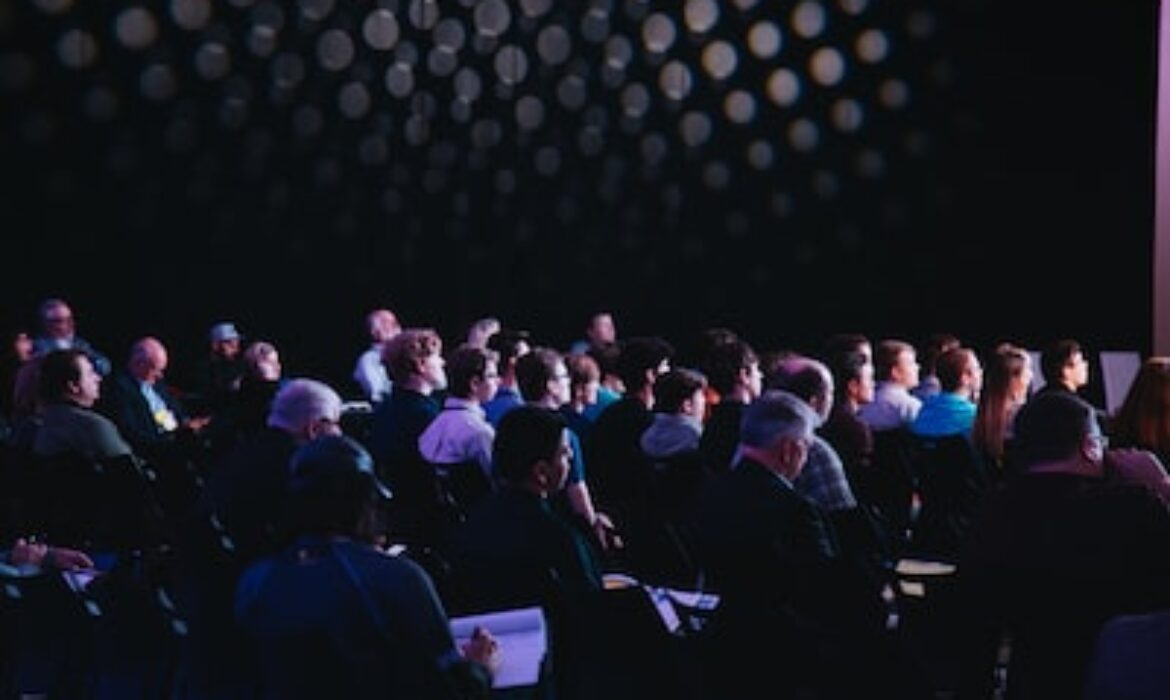 Event marketing is an essential aspect of any business, and SEO plays a significant role in making it successful. If you want to ensure that your event reaches your target audience and generates the expected ROI, then you need to prioritize SEO in your marketing strategy.
In this blog post, we will dive deeper into the importance of SEO in event marketing and explore various techniques that can help you optimize your event website and content for search engines. We will also discuss how to conduct effective keyword research, build a strategic content plan, and leverage on-page and off-page optimization techniques.
Lastly, we will talk about technical SEO considerations that can impact your event's success and how to measure the effectiveness of your SEO efforts. By the end of this post, you'll have all the information you need to boost your event's visibility and drive more registrations through successful SEO strategies.
Understanding the Importance of SEO in Event Marketing
SEO plays a vital role in increasing visibility and driving organic traffic to event websites. By implementing proper SEO techniques, event pages can improve their search engine rankings and attract potential attendees.
Optimizing event websites for SEO ensures that the event information is easily accessible to search engines and internet users. This increases the chances of attracting relevant visitors and maximizing ticket sales. In event marketing, understanding the importance of SEO is essential for reaching a wider audience and achieving success.
The Impact of SEO on Event Success
SEO plays a significant role in the success of events by increasing website traffic and generating valuable leads. When event websites are properly optimized, user experience and engagement improve, leading to higher conversion rates.
SEO strategies allow events to compete with similar ones in search engine results, boosting visibility and attracting more attendees. By enhancing the online presence of events, SEO makes it easier for potential attendees to find information. Optimizing landing pages and event content can have a significant impact on ticket sales and the overall success of an event.
Why do Event Planners need to Prioritize SEO?
Event planners must prioritize SEO in their marketing strategies. By doing so, they can boost the visibility of event websites, gain valuable insights into their target audience, and create a strong online presence. SEO also allows event organizers to optimize their content and attract the right attendees, giving them a competitive edge in the market.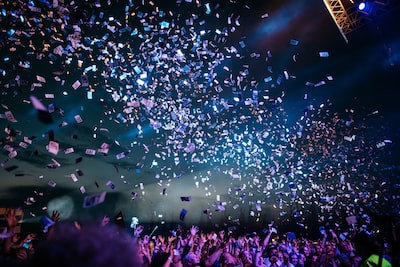 Essential SEO Techniques for Event Marketing
Utilizing event schema markup can enhance the visibility of event information in search engine results, offering potential attendees a quick overview of key details. To improve the chances of appearing in targeted search results, optimize event websites and pages with relevant keywords and meta tags.
Promote events using SEO strategies on social media platforms to increase reach and engagement. Local SEO optimization ensures event information appears in location-based search results, targeting potential attendees in specific areas. Conduct effective keyword research to identify relevant keywords and phrases, optimizing event content for improved search engine rankings.
Making Use of Event Schema Markup
Implementing event schema markup allows search engines to effectively understand and display event information in search results. Event schema markup enhances event visibility by providing important details, such as date, time, venue, and ticket information, directly in search engine results.
By utilizing event schema markup, event organizers can make their events stand out in search engine listings, attracting more potential attendees. This markup also helps event information appear in specialized search features like rich snippets and event carousels, increasing visibility and click-through rates. Adding event schema markup improves the accessibility and understanding of event details for search engines and internet users.
Optimizing Event Websites and Pages for SEO
Creating high-quality, valuable content on event websites improves SEO rankings and attracts organic traffic. Optimizing page titles, headings, and URLs with relevant keywords enhances visibility in search results. Utilizing proper HTML structure and tags makes event websites more accessible to search engine crawlers.
Optimizing event images with ALT tags and descriptive file names improves their discoverability. Valuable backlinks from reputable sources enhance the authority of event websites and improve search engine rankings. Incorporating these SEO techniques can go a long way in driving traffic and increasing the success of your event websites.
Promoting Events Using SEO Strategies on Social Media
Incorporating relevant keywords and hashtags in social media posts about events can significantly increase their visibility and reach on platforms like Twitter and Facebook. By sharing engaging and valuable content related to events on social media, event organizers can improve brand visibility and drive more traffic to their event websites.
Utilizing schema markup on social media profiles, such as Eventbrite pages, can enhance the visibility and understanding of event details in search engine results. Optimizing social media profiles with relevant keywords and descriptions is another effective strategy to improve their visibility in search engine results for event-related queries.
Additionally, encouraging user-generated content and engagement on social media platforms can help improve the visibility and reach of event-related content.
Importance of Local SEO for Event Marketing
Implementing local SEO techniques, like optimizing event pages with location-specific keywords, attracts potential attendees in targeted areas. Registering events on local business directories and map listings improve their visibility in localized search results.
Incorporating event information in Google My Business listings enhances their accessibility for local searchers. Encouraging online reviews and ratings on platforms like Yelp and Google My Business boosts event reputation and visibility in local searches. Utilizing localized keywords and content in event marketing materials targets potential attendees in specific regions or cities.
How to Conduct an Effective Keyword Research for Event Marketing?
Utilize keyword research tools like Google Keyword Planner or SEMrush to identify relevant and high-volume keywords for your target audience. Analyze competitor websites and event listings to uncover keyword opportunities.
Conduct long-tail keyword research to capture niche audiences. Analyze search trends and incorporate keywords in event titles, descriptions, and content optimization for improved search engine rankings and organic traffic.
Tools for Keyword Research in Event Marketing
When it comes to conducting keyword research for event marketing, there are several useful tools available. Google Keyword Planner provides valuable insights into keyword search volume, competition, and related keywords.
SEMrush offers comprehensive keyword research capabilities along with competitive analysis and content optimization features. Moz Keyword Explorer provides in-depth keyword suggestions, search volume data, and competitive analysis.
Ahrefs Keyword Explorer helps event marketers discover new keyword opportunities, analyze competitors' rankings, and track keyword performance. Ubersuggest offers keyword suggestions, search volume data, and SEO metrics to assist event planners in conducting effective keyword research and optimization.
Incorporating Keywords into Your Event Content
To improve the search engine visibility of your event website, it's crucial to optimize it with relevant keywords. Start by conducting keyword research to discover high-ranking terms that are related to your event.
Then, strategically incorporate these targeted keywords into your event title, descriptions, and throughout your website content. Remember to use them naturally in your blog posts and social media updates as well, as this can significantly improve your event's SEO.
By aligning your event content with the queries users are searching for, you can increase your chances of attracting organic traffic and maximizing your event's success.
Utilizing Content Marketing for SEO
Developing a strategic content plan is essential for event success. By creating valuable and informative content, you can capture the attention of potential attendees and provide them with useful information.
Align your content strategy with your event goals and target audience to ensure maximum impact. Incorporate relevant keywords into your content using SEO best practices.
Publish your content on your blog and promote it through social media channels to increase visibility. Measure the success of your content by tracking metrics such as website traffic and engagement.
Building a Strategic Content Plan for Your Event
To ensure the success of your event, it is crucial to build a strategic content plan aligned with your goals. Start by identifying your event's objectives and incorporating them into your content marketing strategy.
Next, determine your target audience and create tailored content that resonates with their interests. Plan the frequency and timing of your content releases for maximum visibility.
Don't be afraid to experiment with different content formats such as blog posts, infographics, and videos. Lastly, monitor the performance of your content and make adjustments based on audience response.
Choosing the Right Content Types and Formats for Your Event
When it comes to choosing the right content types and formats for your event, it's essential to consider the preferences and behaviors of your target audience.
By understanding how they consume information, you can tailor your content accordingly. Mixing different formats like blog posts, videos, and podcasts allows you to cater to different learning styles.
Additionally, experimenting with interactive content such as quizzes or polls can engage your audience and make them feel more involved. Incorporating visually appealing elements like infographics and images can enhance the appeal of your content. Moreover, leveraging user-generated content creates a sense of community and increases engagement.
Repurposing Content for Maximum SEO Benefit
Repurposing content for maximum SEO benefit is essential in event marketing. By repurposing your event content into different formats, you can reach new audiences and expand your online presence.
Convert your blog posts into videos or podcasts to appeal to visual or auditory learners. Transform your presentations or speeches into downloadable resources or whitepapers, providing valuable content for your target audience.
Updating and republishing evergreen content keeps it relevant and increases its SEO value. Additionally, using internal links within your repurposed content improves website navigation and enhances user experience.
On-page and Off-page SEO Optimization for Event Marketing
Optimizing your event web pages is crucial for improving search engine visibility. Make sure to include relevant keywords in the page title and headings to enhance SEO. Descriptive URLs with event-related keywords can also boost your rankings.
Implementing schema markup on your event pages helps search engines understand and display key information. Additionally, leverage social media platforms to build backlinks and increase online presence. Encourage attendees and partners to share your event on their websites and social media profiles for greater exposure.
Techniques for On-page SEO Optimization
To optimize your event page for search engines, structure it with proper headings (H1, H2, H3) to aid indexing. Optimize the meta tags, including meta titles and descriptions, with relevant keywords.
Improve page load speed by compressing images and minifying code. Ensure your event website is accessible and mobile-friendly for a better user experience. Incorporate valuable and unique content on your event pages to attract search engine attention. These techniques will enhance your on-page SEO optimization for event marketing.
Leveraging Off-page SEO through Backlinks and Social Media
To boost the visibility of your event website, it's essential to build high-quality backlinks from reputable sources. Engaging with industry influencers and encouraging them to share your event on their platforms can also amplify its reach.
Utilizing social media channels is another effective way to promote your event and generate buzz. Additionally, participating in online communities and forums not only establishes credibility but also helps in gaining valuable backlinks. Monitoring and responding to online reviews and discussions about your event builds trust among potential attendees.
Technical SEO Considerations for Event Marketing
When it comes to event marketing, there are several technical SEO considerations that can greatly impact your website's visibility and success. First and foremost, ensure that your event website is secure with an HTTPS protocol. This not only gains user trust but also improves your rankings on search engine result pages (SERPs).
Additionally, it's crucial to optimize your website for fast loading times on both desktop and mobile devices. This can be achieved by compressing images, minifying code, and utilizing caching techniques. Another important aspect is implementing schema markup specific to event details such as date, location, and ticket information. This helps search engines understand and display relevant information to users. It's also essential to create a clear site structure with crawlable URLs and an XML sitemap.
These technical elements make it easier for search engine bots to navigate and index your website. Lastly, don't forget to monitor and analyze your website data using tools like Google Analytics. This valuable information can provide insights into user behavior and help you make data-driven improvements to your event website.
Ensuring Mobile Optimization for Your Event Page
To ensure a seamless user experience on your event page, it is crucial to design it with full responsiveness and mobile-friendliness. Optimize images and videos specifically for mobile devices to reduce load times.
Implement a mobile-first approach when creating and organizing content on your page. Test the mobile responsiveness on different devices and screen sizes to identify any issues.
Also, consider incorporating features like click-to-call or mobile ticket purchasing for added convenience. By prioritizing mobile optimization, you can enhance the overall user experience and drive more engagement.
Importance of HTTPS and SSL in Event SEO
Implementing HTTPS and SSL certificates on your event website is crucial to protect user data and enhance its credibility. By securing your website, you not only build trust with attendees but also improve its visibility in search results.
HTTPS is a ranking factor for search engines, giving your event a competitive edge. SSL encryption prevents data breaches and cyberattacks, ensuring the security of sensitive information. Make sure to prioritize HTTPS and SSL implementation to safeguard your event's online presence.
Do you need a separate strategy for local SEO when promoting events?
Yes, it is important to have a separate local SEO strategy when promoting events. This includes optimizing event-specific keywords, creating location-based landing pages, optimizing Google My Business listings, and leveraging local directories and review sites to increase visibility among the local audience.
Measuring the Success of Your SEO Efforts
To gauge the effectiveness of your SEO strategies for event marketing, keep a close eye on SEO metrics. Track the organic traffic flowing to your event website and measure the rankings of your event pages in search engine results pages (SERPs). Analyze website traffic data to evaluate the impact of your SEO tactics and monitor the click-through rates of your event URLs in search results. Additionally, leverage Google Analytics to gain insights into user behavior and optimize your SEO strategies.
How can SEO Metrics Help Improve Your Event's Success?
Analyzing SEO metrics provides valuable insights into your event's online visibility and reach. By monitoring keyword rankings and organic traffic, you can identify optimization opportunities and measure the effectiveness of your event marketing strategy. Leverage these metrics to refine your event website, drive more potential attendees, and boost the success of your event.
Conclusion
In conclusion, implementing effective SEO strategies is crucial for the success of your event marketing. By optimizing your event websites and pages, incorporating relevant keywords, utilizing content marketing, and leveraging on-page and off-page SEO techniques, you can increase visibility, attract more attendees, and improve overall event success.
Additionally, it's important to consider technical SEO aspects such as mobile optimization and HTTPS/SSL implementation to enhance user experience and search engine rankings. Lastly, measuring the success of your SEO efforts through metrics allows you to analyze and refine your strategies for future events. To learn more about how our SEO services can benefit your event marketing, get in touch with us for a customized quote.