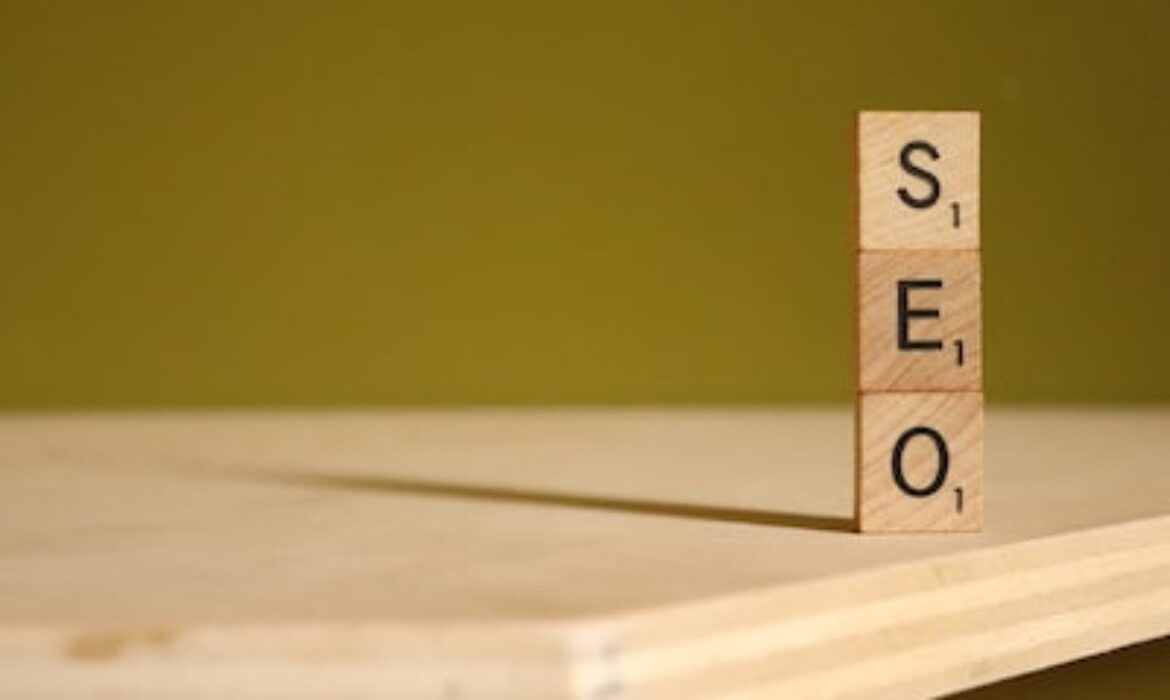 Are you looking to take your business global and expand your reach? Then, International SEO is the answer for you. It's a strategy that helps businesses optimize their website for different languages and countries, thereby increasing their visibility and attracting more potential customers from around the world.
In this blog, we will cover the concept of International SEO in detail, including how it differs from Local SEO, factors influencing it, developing a comprehensive strategy, essential tools, best practices, common pitfalls to avoid, and much more. We will also discuss how International SEO services can help enhance your global reach and how to measure the success of your strategy. So if you're looking to boost your business's growth internationally, read on!
Understanding the Concept of International SEO
Understanding the Concept of International SEO can significantly boost your global reach. This approach involves optimizing your website for search engines in different countries and languages, requiring thorough research into your target audience's language, culture, and search habits.
By targeting specific keywords relevant to the country or region you wish to target, such as Yandex in Russia, you increase your visibility and rankings on search engine results pages across the internet.
Additionally, creating localized versions of your website with translated content and relevant currency and shipping options improves the user experience for international visitors. Implementing international SEO best practices can help businesses expand their reach and increase traffic and sales from global audiences.
The Importance of International SEO for Businesses
International SEO is crucial for businesses looking to expand their reach in global markets, including the United Kingdom. By optimizing their websites for international search engines, businesses can increase visibility and cater to specific target audiences with unique search patterns.
This, in turn, improves the chances of ranking higher in international search results and helps businesses overcome language and cultural barriers. Implementing international SEO strategies adds credibility and authenticity to a business expanding globally, making it more appealing to an international audience. In summary, international SEO is an essential tool for businesses seeking to tap into the vast potential of the global market.
How International SEO Differs from Local SEO
When it comes to international SEO, there are several key differences compared to local SEO strategies. Firstly, international SEO requires a deep understanding of multiple languages and cultures. This is essential in order to effectively optimize content for different target audiences. In addition, keyword research must be tailored to specific regions and search engines.
It's important to consider the variations in how people search for information based on their language and location. Moreover, content translation and localization are crucial aspects of international SEO. Adapting your content to suit the preferences and expectations of different audiences is essential for success. Finally, technical optimization needs to account for the differences in search engine algorithms and restrictions across various countries.
It's also important to develop link-building strategies that consider regional websites and directories. By implementing these strategies, businesses can effectively enhance their global reach and boost their visibility in different markets, while avoiding the negative impact of duplicate content.
Does Your Business Require an International SEO Strategy?
Is your business operating globally or targeting customers in multiple countries? If so, implementing an international SEO strategy can greatly benefit your business.
By optimizing your website for different regions and languages, you can increase your visibility in search results and reach a wider audience. Consider cultural nuances and language differences to maximize the effectiveness of your search engine optimization strategy.
Identifying the Target Market for Your Business
Identifying the target market is crucial when developing an effective international SEO strategy. Consider factors such as language, culture, and local search habits of your target market. Researching local competitors and analyzing their SEO approach can offer valuable insights. Developing localized content and optimizing it with local keywords is essential for reaching your audience.
Partnering with a reputable international SEO agency like example.com can help navigate the complexities of global SEO. By understanding that international SEO requires separate domains for each country, you can tailor your SEO efforts to meet the specific needs and preferences of your audience, ultimately boosting your global reach and visibility.
Language or Country – Which One to Target?
When it comes to international SEO, deciding whether to target by language or country is crucial. If you have a multilingual website, targeting by language can be effective.
On the other hand, if your products or services are tailored to specific markets, targeting by country, such as China, might be more beneficial. Consult with an international SEO expert to determine the best approach for your business.
Factors Influencing International SEO
When it comes to international SEO, there are several important factors that can influence the success of your strategy. One key consideration is language. You need to consider the language or languages spoken in your target markets and optimize your website accordingly, using a specific language. Cultural differences also play a role in international SEO. Researching cultural norms and preferences can help ensure that your website is culturally appropriate and appealing to your target audience, including those in Russia.
Localized keywords are another factor to consider. Using localized keywords, such as "united states," or "Australia," can help improve your website's rankings in search engine results for your target markets.
Additionally, using country-specific domain extensions can enhance your visibility in local search results. And don't forget about backlinks. Promoting your website through local backlinks that demonstrate your expertise and industry relevance in your target market can boost your international SEO efforts.
Importance of Customer Reviews in International SEO
Customer reviews play a vital role in international SEO as they establish trust and credibility among global audiences. Positive reviews not only increase click-through rates but also improve search engine rankings. It is essential to monitor and respond to customer reviews, considering different languages and cultural contexts.
Encouraging customers to leave reviews on international e-commerce platforms, such as those in the United States, can enhance visibility in local search results. Additionally, leveraging user-generated content, such as social media posts and testimonials, can significantly boost international SEO efforts.
By actively managing and utilizing customer reviews, businesses can strengthen their international SEO strategy and effectively expand their global reach.
Role of Mobile Responsiveness in International SEO
Mobile responsiveness plays a crucial role in international SEO engine optimization, especially considering the global growth of mobile usage. Search engines like Google prioritize mobile-friendly sites, giving them higher rankings in search engine results pages (SERPs) for search engine optimization.
A responsive design ensures that your website is displayed correctly on any device, irrespective of screen size or orientation. This enhances user experience and engagement, leading to improved conversion rates.
On the other hand, a poor mobile experience can negatively impact both user engagement and conversion rates. Therefore, it's essential to ensure your website is mobile-responsive to optimize its visibility and rankings in international search results.
The Impact of Link Building on International SEO
Link building plays a crucial role in improving the visibility of your website in search engine results, both locally and internationally. By acquiring high-quality links from local or international websites, you can boost your website's credibility and increase its chances of ranking higher in search engine rankings.
However, international link-building can be challenging due to language and cultural differences. It is important to prioritize relevant and authoritative websites in your target regions for link building. Building a diverse range of links from different domains can further enhance the credibility and trustworthiness of your website.
Regularly monitoring and analyzing your international link profile can help you identify areas for improvement and optimize your link-building strategies. Bing is one of the search engines that you can target for link building to improve your website's visibility.
Additionally, if you are targeting South Korea, it is important to consider link-building on Naver, the country's most popular search engine.
Developing a Comprehensive International SEO Strategy
To develop a comprehensive international SEO strategy, it is essential to conduct extensive research on target markets and local search engines. This research will help you understand the preferences and habits of the local audience, allowing you to tailor your SEO efforts accordingly.
Additionally, developing a multilingual website with relevant keywords and content for each target market, including content marketing, is crucial. This ensures that your website is accessible and engaging to users in different countries. To optimize your website for local search engines, focus on optimizing the website structure, URLs, and meta tags. Utilize local keywords and phrases in your website content and metadata to improve visibility and rankings.
Building backlinks from local websites and directories is also important for improving search engine rankings. Regularly monitoring and analyzing website traffic and search engine rankings allows you to make necessary adjustments and improvements to your international SEO strategy.
Choosing the Right International Domain Structure
Choosing the most suitable international domain structure requires consideration of several factors, including location, language, and brand identity.
One option is to use country-code top-level domains (ccTLDs) to establish a local presence and enhance search engine rankings. Alternatively, subdomains or subdirectories can effectively target specific regions or languages. It is crucial to maintain consistency in the chosen domain structure across all versions of your website, especially if you are using a content management system like WordPress.
Collaborating with a professional international SEO service provider can assist you in selecting the optimal domain structure for your business, including the use of separate domains. By implementing a well-thought-out URL structure, you can effectively expand your global reach while ensuring website visibility and organic traffic.
Optimizing Content for the Region and Language
Adapting website content to the local language and culture is crucial for achieving international SEO success, especially in countries like Spain. To ensure relevance and accuracy, keyword research should be done in the target language. Localizing content goes beyond translation; it also involves adapting images and customizing web design to match cultural preferences.
International SEO techniques, such as utilizing hreflang tags, help search engines understand which language version of the website to display. Enhancing user experience and improving search engine rankings can be achieved by offering localized customer support and payment options. By implementing these strategies, businesses can optimize their content for different regions and languages, ultimately expanding their global reach and connecting with customers in their native language.
How Can International SEO Services Enhance Your Global Reach?
International SEO services play a crucial role in expanding your global reach. By optimizing your website for different languages and regions, you can increase visibility in search results. Targeting specific keywords and phrases in different languages helps attract a wider audience. Working with experienced professionals ensures an effective strategy that complies with local regulations.
The Process of International SEO Services
International SEO services involve optimizing websites to achieve higher search engine rankings in multiple countries and languages. This process includes conducting thorough keyword research specific to each target market, ensuring localization through language targeting, and adapting content to align with cultural preferences.
By implementing international SEO strategies, websites can enhance their visibility, attract targeted traffic from different regions, and gain a competitive edge in the global market. Partnering with experienced international SEO agencies can help businesses navigate language barriers and cultural differences, ensuring success in expanding their reach worldwide.
Auditing and Optimizing for International SEO
Conducting an international SEO audit can help uncover areas for improvement and opportunities to enhance your global reach. Through thorough keyword research, you can optimize your content for local search terms and phrases specific to different countries and regions.
Localizing your website's content by incorporating language and cultural nuances not only improves user experience but also boosts engagement. Implementing hreflang tags enables search engines to understand which version of your website is most relevant to users based on their location and language preference.
Additionally, optimizing your website for mobile devices and ensuring fast website speed can improve user experience and ultimately enhance your search engine rankings.
Tools Essential for Successful International SEO
To ensure successful international SEO, there are several essential tools that can greatly enhance your efforts. One such tool is keyword research, which allows you to identify the most relevant and effective keywords for each target market.
Website translation tools are also crucial for accurately translating your content into different languages, ensuring that it resonates with your international audience. Local citation tools play a vital role in building backlinks and improving local search results in different countries. Mobile optimization tools are essential for creating a responsive and user-friendly website across various devices.
Additionally, analytics tools provide valuable insights and data-driven decisions for optimizing your performance in different target markets.
Leveraging Google Search Console for International SEO
Google Search Console is an invaluable tool for international SEO. It helps website owners identify and address issues specific to international markets while also highlighting optimization opportunities.
One key feature is the ability to set target countries and languages for your content, ensuring that it reaches the right audience. The search console provides valuable insights into search queries and click-through rates in different countries, allowing you to tailor your content accordingly.
Additionally, Google Search Console offers helpful suggestions for improving website performance in international markets. By regularly monitoring the tool, you can optimize your website content and improve visibility in different countries.
Utilizing Semrush for International SEO
When it comes to international SEO, utilizing a comprehensive tool like Semrush can greatly enhance your global reach. By using Semrush, you can identify and analyze global keywords specific to different markets, allowing you to improve your search engine rankings across various locations and languages.
Additionally, this tool provides valuable insights into your competitors' SEO strategies, enabling you to optimize your content accordingly. Semrush also offers suggestions for backlink opportunities, helping you boost your international SEO efforts.
Furthermore, it provides insights into local search trends, allowing you to target specific regions effectively. By leveraging Semrush's features, you can strengthen your international SEO strategy and expand your online visibility across the globe.
Best Practices for Implementing International SEO
When implementing international SEO, it is vital to conduct thorough research on the target market's language and culture to understand their search behavior. This knowledge will help optimize website content by incorporating local keywords and phrases, improving visibility in search results.
Additionally, using hreflang tags will indicate to search engines which version of the website should be displayed for different regions and languages. Consideration should also be given to using a local domain or subdomain for each target market, as this can lead to better local search rankings. Finally, building high-quality backlinks from local websites will increase credibility and visibility in target markets.
Conducting Market and Competitor Research
Conducting thorough research on the target market is essential for international SEO success. By understanding local search habits and preferences, you can tailor your strategy to meet the needs of your target audience.
Analyzing competitor strategies also provides valuable insights into successful tactics that you can implement in your own campaigns. Additionally, adapting your keyword research to reflect the local language and culture ensures that your content resonates with the local audience. Understanding cultural nuances and sensitivities allows you to tailor your messaging and content accordingly.
Regular monitoring and analysis of performance metrics inform ongoing optimization efforts, guiding you to make data-driven decisions for improving your international SEO strategy.
Translating and Optimizing Website's Language Options
Offering website content in multiple languages can expand your global reach and enhance the user experience. Accurate translation of website content is vital for effective SEO and avoiding cultural missteps. Implementing hreflang tags helps search engines determine which language version to display to users, improving visibility and search rankings.
It is essential to optimize meta tags, URLs, and keywords for each language version to rank higher in local search results. Regularly updating and maintaining translated content ensures its accuracy and relevance over time. By strategically translating and optimizing language options, you can effectively cater to an international audience and boost your online presence.
Avoiding Common Pitfalls in International SEO
When it comes to international SEO, there are a few common pitfalls that you need to avoid. One of the first things to consider is translating your content. It's crucial to use professional translators rather than relying solely on machine translation tools. This ensures accurate and culturally appropriate translations that resonate with your target audience in different countries.
Additionally, localizing keywords is important for maximizing visibility and rankings in search engines. Using local terms and phrases that are relevant to each specific market helps to attract organic traffic from those regions. You should also adapt to cultural differences by considering language and design nuances. This includes tailoring your content and user experience to suit the preferences of your international audience. Another pivotal factor is targeting the right countries.
Conduct research to identify the most profitable markets for your product or service, and focus your efforts accordingly. Lastly, make sure to adhere to international SEO guidelines and best practices. Stay up-to-date with Google's guidelines for global websites and implement optimization strategies that align with international SEO standards. By avoiding these common pitfalls and implementing effective strategies, you can enhance your global reach and drive targeted traffic from different countries.
Is Hiring an International SEO Agency Beneficial?
Hiring an international SEO agency can be advantageous for expanding your business globally. These agencies possess expertise in targeting specific regions and languages, utilizing the latest techniques, tools, and strategies to improve your website's search engine rankings. Collaborating with an experienced international SEO agency saves you time and money.
How to Measure the Success of Your International SEO Strategy?
To measure the success of your international SEO strategy, track website traffic from different countries and regions. Monitor search engine rankings for target keywords in various languages. Analyze the conversion rate of international visitors to customers. Utilize tools like Google Analytics and SEMrush for accurate measurement.
Frequently Asked Questions
What is the difference between regular SEO and international SEO?
Regular SEO focuses on optimizing a website for a specific geographic location, while international SEO involves optimizing a website for multiple locations and languages. Understanding different cultures, search engines, and keyword usage in different countries is crucial for international SEO. The goal is to increase visibility and traffic from multiple countries.
How can international SEO help my business expand into new markets?
Expand your business into new markets with international SEO. Reach diverse audiences in different languages and regions, boosting visibility and attracting more traffic. Tailor your content to local customs, culture, and preferences for a competitive edge in global markets.
Are there any language or cultural considerations to keep in mind when implementing international SEO?
Language and cultural considerations are crucial in international SEO. Optimize content for each target market with native speakers, avoiding automatic translation tools. Research keywords in the local language and customize website design, layout, and imagery to appeal to the cultural preferences of the target audience.
Can I target specific countries or regions with international SEO?
Yes, you have the flexibility to target specific countries or regions with international SEO. By utilizing country-specific domain extensions, and language tags, and optimizing content with local keywords, you can tailor your website to a particular region. Google's Search Console also allows you to set the target country for your website. Understanding cultural differences and search behavior in the targeted region is essential for effective international SEO.
Conclusion
To expand your business globally and reach a wider audience, implementing international SEO services is crucial. It allows you to optimize your website and content for different regions and languages, ensuring that you are visible to your target market. International SEO differs from local SEO as it requires understanding cultural nuances, targeting the right keywords, and building relevant links.
By partnering with an international SEO agency, you can benefit from their expertise and experience in navigating the complexities of global markets. With tools like Google Search Console and Semrush, you can track your international SEO performance and make necessary optimizations. Don't miss out on the opportunity to boost your global reach. Get quotes from trusted international SEO agencies today and take your business to new heights.