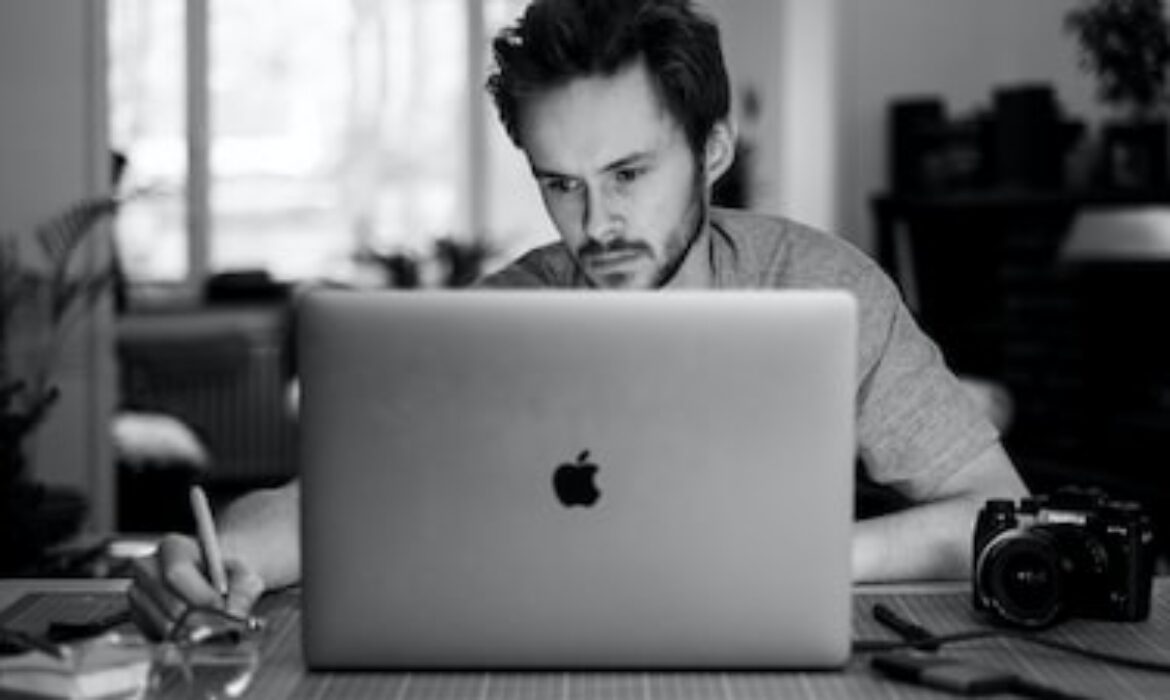 How to Become an SEO Freelancer? don't know where to start? Do you have a passion for improving website rankings and driving traffic through search engines? In this blog post, we will guide you through the ins and outs of becoming an SEO freelancer. We'll cover the key specialization areas in SEO, discuss the benefits of freelancing in SEO, and provide tips on how to launch your career as an SEO freelancer.
We'll also talk about how much you can expect to earn and whether making SEO freelancing your full-time career is a good choice for you. Lastly, we'll share some tips on getting noticed as an SEO freelancer and why clients should choose our services at Ritvon Digital. So buckle up, let's get started on your journey to becoming a successful SEO freelancer today!
Table of Contents
Understanding SEO Freelancing
SEO freelancing has come a long way as a unique field that differs from traditional SEO work. To become an SEO freelancer, certain skills are required, such as knowledge of search engines like Google, expertise in social media platforms, and proficiency in various SEO strategies.
Finding freelance work and building a client base can be achieved through platforms like Upwork, and LinkedIn, or by showcasing case studies and personal websites.
However, SEO freelancers may face challenges like pricing their services and dealing with competition. Despite these challenges, the benefits of being an SEO freelancer, both professionally and financially, make it a worthwhile career choice.
The Role of an SEO Freelancer
SEO Freelancers play a crucial role in improving website rankings on search engines and driving organic traffic. They collaborate with clients to develop and execute effective SEO strategies that generate leads.
Staying updated on the latest SEO trends and techniques is essential for delivering high-quality services. Conducting keyword research, creating content, and analyzing website performance are all part of an SEO Freelancer's responsibilities.
Strong communication and project management skills are also necessary to ensure client satisfaction. By fulfilling these roles, SEO Freelancers help their clients achieve better visibility in search engine results.
The Benefits of Freelancing in SEO
Freelancing in SEO offers the freedom of flexible working hours and location independence, which can help achieve a better life balance. As an SEO freelancer, you have the autonomy to choose your clients and projects, which leads to a higher satisfaction rate with your work.
Additionally, you have the ability to set your own rates, giving you the potential to earn more. This freelance career also exposes you to a wider range of industries and clients, allowing for professional growth. By delivering quality work, you can establish your own brand and reputation within the SEO industry.
Key SEO Specialization Areas
When it comes to SEO freelancing, there are several key specialization areas to focus on. One of these areas is keyword research, which involves identifying relevant keywords and phrases for a website or business.
On-page optimization is another important specialization area, where you optimize website structure, content, and meta tags to improve search engine rankings. Off-page optimization is also crucial, as it involves building high-quality backlinks and promoting content through social media and other channels to improve website authority.
Local SEO focuses on optimizing a business's online presence for local search results, while technical SEO ensures that website structure and coding are optimized for search engine crawlers and user experience. Following the best practices in each of these areas is essential for success in SEO freelancing.
On-Site SEO
On-site SEO, also known as on-page SEO, is a crucial aspect of optimizing websites to improve search engine rankings. It involves focusing on the content and structure of a website to enhance its visibility in search results. Key elements of on-site SEO include optimizing title tags, meta descriptions, header tags, and keywords.
Additionally, it is important to improve website speed, mobile responsiveness, and overall user experience. By mastering on-site SEO techniques, SEO freelancers can deliver value to clients and drive increased traffic to their websites. This ultimately leads to higher rankings and increased online visibility.
Off-site SEO
Off-site SEO involves activities that are conducted outside of a website to improve its search engine ranking, including off-page SEO. Key aspects of off-site SEO include link building, social media marketing, and online reputation management. Building high-quality backlinks from relevant websites is crucial for success in off-site SEO.
Additionally, social media links and mentions can boost a website's authority and visibility. Reputation management entails monitoring and responding to online reviews and comments.
By implementing effective off-site SEO strategies, including off-page SEO, you can enhance your website's visibility and increase its chances of ranking higher in search engine results.
Keyword Research
Keyword research plays a great way vital role in SEO. It involves identifying the most relevant keywords for a website or page, optimizing content for search engines, and improving rankings.
Google Keyword Planner is a useful tool for conducting research. Effective keyword research considers the target audience and their search intent. Keeping up with changes in search trends and algorithms through regular updates is essential.
By incorporating these strategies, SEO freelancers can enhance their chances of success and stay ahead in the competitive industry.
Link Building
Link building plays a crucial role in SEO by helping to acquire quality backlinks and improve website ranking. It involves various strategies such as guest posting, broken link building, and resource link building. To avoid Google penalties, it's important to practice white-hat link-building techniques.
Building relationships with site owners in your niche can help generate quality backlinks. Staying updated on the latest link-building trends and tools is essential for success in this field.
Incorporating these strategies can greatly enhance your website's visibility and rankings in search engine results. One effective way to build relationships with site owners is through personalized outreach emails.
Can You Really Become an SEO Freelancer in a Short Time?
Becoming an SEO freelancer with a freelance business may not happen overnight, but it is possible to accelerate your journey with the right steps. Gain experience through internships or entry-level positions, build a strong portfolio, and network with clients and fellow freelancers. Success as an SEO freelancer depends on dedication and continuously honing your skills.
Steps to Launch Your SEO Freelancing Career
Developing a strong knowledge of SEO principles and practices, such as SEO knowledge, is essential for launching your SEO freelancing career. Building a portfolio of successful SEO projects and showcasing the results will help establish your credibility.
Determine your target market and niche within the SEO industry to focus your efforts and stand out from the competition. Creating a professional website and social media presence, such as on Facebook, Twitter, and LinkedIn, will allow you to showcase your skills and expertise.
Networking with potential clients and industry professionals is crucial for building your client base and expanding your opportunities. Establish clear pricing and project terms to ensure transparency and professionalism in your services.
Acquiring Advanced SEO Skills
To become a successful SEO freelancer, it is crucial to acquire new skills in advanced SEO. Staying up-to-date with the latest trends, tools, and techniques in the field is essential.
Consider taking online courses, attending seminars, or joining professional organizations to enhance your knowledge. Networking with other SEO professionals can provide valuable insights and learning opportunities.
Continuously improving your skills in new areas will help you stand out in the competitive industry of SEO freelancing. Remember, being well-equipped with advanced SEO skills is key to achieving success in this field.
Starting an SEO Blog: Why it Matters?
An SEO blog is a powerful tool to showcase your expertise, boost your search engine rankings, and network with industry professionals. Regularly publishing quality content on your own site can attract potential clients and serve as a cost-effective marketing strategy for freelancers.
Building Your Personal Brand as an SEO Freelancer
Building a personal brand is essential for SEO freelancers looking to increase visibility and credibility in the industry. One effective way to establish your brand is by developing a professional website that showcases your skills, services, including freelancing services, and portfolio.
Additionally, creating and managing social media accounts on platforms like Facebook, Twitter, and LinkedIn can help you engage with potential clients and position yourself as an expert in the field.
Participating in online communities and forums, collaborating with other freelancers or agencies, and sharing valuable insights can further enhance your online presence and expand your reach.
How to Determine Your Rates as an SEO Freelancer
When determining your rates as an SEO freelancer, it's a good idea to consider various factors such as your experience, skills, and market demand.
Researching industry standards and competitors' rates can help you establish a competitive pricing structure.
Additionally, take into account the complexity and scope of each project to determine your rates accurately. Offering package deals and discounts can attract new clients and build long-term relationships.
It's also crucial to adjust your rates as needed to reflect changes in the market and your level of expertise. By considering these factors, you can effectively determine your rates as an SEO freelancer.
Finding Your First Clients: Strategies and Tips
To find your first clients as an SEO freelancer, utilize your personal and professional network to tap into potential opportunities. Set up a website and online portfolio showcasing your skills and services.
Offer discounted or even free services initially to gain experience and build your reputation within the industry. Attend relevant networking events and conferences to meet potential clients and industry professionals.
Leverage social media platforms such as Facebook, Twitter, and LinkedIn to promote your services and connect with potential clients. By implementing these strategies, you can start building your client base and establish yourself as a freelance SEO expert.
Building a Portfolio that Attracts Clients
To create a portfolio that attracts clients as an SEO freelancer, start by taking on small projects for friends or acquaintances. This allows you to showcase your work on social media, online portfolios, or personal websites. Consider working for free or at a reduced rate, in the beginning, to gain experience and build credibility.
Keep your portfolio updated with recent work and client testimonials. Focus on your niche and highlight your expertise in that area to stand out from the competition. By following these strategies, you can create a compelling portfolio that grabs the attention of potential clients.
Importance of Client Reviews in Building Trust
Positive client reviews play a crucial role in establishing credibility and trust with potential clients. By providing excellent service and clear communication, you can encourage clients to leave reviews about their experience working with you. These reviews can be shared on your website and social media platforms to showcase your expertise in the SEO freelancing field.
It is essential to address any negative feedback professionally and try to resolve the issue, emphasizing your commitment to client satisfaction. Consider offering incentives like discounts or free services as a way to encourage clients to leave reviews.
Assembling Your SEO Toolkit: Must-Have Tools
To optimize your SEO efforts as a freelancer, it's crucial to assemble a toolkit of must-have tools. Start with a keyword research tool that helps identify target keywords and optimize your content for search engines.
An SEO analysis tool is essential for monitoring website performance and identifying areas for improvement. To enhance your link profile, use a backlink analysis tool.
An SEO writing tool will enable you to optimize your content effectively. Lastly, a project management tool ensures task organization and seamless communication with clients.
When and Why to Hire an Assistant?
Considering hiring an assistant when your workload becomes overwhelming. Free up time for higher-level tasks by clearly defining responsibilities and expectations. Outsource tasks outside of your expertise, like accounting or design, to optimize productivity. Hiring an assistant can be a game-changer.
The Importance of Continuous Learning in SEO
Staying updated with the ever-changing world of SEO is crucial for freelancers to thrive in their careers. Continuous learning plays a vital role in ensuring freelancers stay on top of the latest trends and techniques. This can be achieved through various means such as online courses, industry blogs, and attending conferences and workshops.
By constantly expanding their knowledge, freelancers are able to offer clients the most effective and cutting-edge SEO strategies. Moreover, continuous learning allows freelancers to adapt to changes in search engine algorithms and emerging trends in digital marketing, giving them an edge in the competitive field of SEO.
How Much Can You Earn as an SEO Freelancer?
As an SEO freelancer, your earnings can vary based on factors such as experience, skills, and location. Entry-level freelancers can make around $30-$50 per hour, while experienced ones can earn up to $100-$150 per hour.
It's also possible to charge a fixed project rate. Building a strong portfolio and networking can help increase your earnings in this field.
Making SEO Freelancing Your Career: Is It a Good Choice?
Considering a career in SEO freelancing? With the right skills and determination, it can be a great choice. Enjoy flexibility, control over your workload, and the potential for high earnings. However, keep in mind the challenges of finding clients and managing finances. Weigh the pros and cons before diving in.
How to Get Your SEO Freelance Work Noticed?
To get your SEO freelance work noticed, focus on building a strong online presence with a professional website and active social media profiles. Network with other SEO professionals and potential clients through platforms like LinkedIn and industry events.
Offering free consultations or low-cost services can help gain initial clients and build a portfolio. Additionally, utilize search engine optimization techniques on your own website to showcase your skills.
Reaching out to Networks and Making New Connections
To expand your reach as an SEO freelancer, consider joining online communities, groups, and forums related to SEO and digital marketing. Engage with industry professionals and potential clients by attending webinars and virtual events. Showcase your work and connect with potential clients on social media platforms like LinkedIn.
You can also explore online job boards and freelance marketplaces to find new opportunities. Additionally, establishing partnerships with other freelancers or agencies can help you offer complementary services and expand your network.
Leveraging Thought Leadership in SEO
Establishing credibility and getting noticed in the SEO industry can be achieved through thought leadership. One effective strategy is to create and share original content on SEO trends, tips, and strategies through your website and social media platforms.
Collaborating with other SEO professionals, and participating in industry events, webinars, and podcasts can also help boost your reputation as a thought leader.
Offering free SEO audits or consultations to potential clients showcases your expertise and builds trust. Consistency and persistence in delivering valuable insights will ultimately strengthen your personal brand as an SEO freelancer.
Ready to Start Your SEO Freelancing Journey Today?
Starting your SEO freelancing journey requires careful planning and preparation. Determine your niche, target clients aligned with your expertise, build a portfolio, and establish an online presence. Stay updated with industry trends to remain relevant in the competitive field of SEO freelancing.
Why Should Clients Choose Our SEO Services at Ritvon Digital?
At Ritvon Digital, we offer personalized SEO services tailored to our client's unique needs. With years of experience and a team of experts who stay up-to-date with the latest trends, we provide transparent communication and regular progress reports. Our goal is to help clients achieve long-term success through effective SEO strategies.
Frequently Asked Questions
What are some basic skills needed to become an SEO freelancer?
To become an SEO freelancer, you need skills in keyword research, on-page optimization, off-page optimization, and using SEO tools like Google Analytics. These skills will help you optimize websites and improve their visibility in search engine rankings.
How can I find clients as an SEO freelancer?
To find clients as an SEO freelancer, utilize online freelance platforms like Upwork, Fiverr, and Freelancer. Network with professionals in the industry through LinkedIn and other social media platforms. Offer free or low-cost SEO audits to attract new clients and ask for referrals from satisfied clients to expand your client base.
What tools and resources are useful for SEO freelancers?
SEO freelancers can leverage various tools like Google Analytics, SEMrush, Ahrefs, and Moz for keyword research and analysis. They can also stay updated through online courses on platforms like Udemy and Coursera. Networking with industry professionals and engaging in online communities can provide valuable insights and collaboration opportunities.
How can I differentiate myself from other SEO freelancers in the market?
To stand out from other SEO freelancers, specialize in a niche area like local SEO or e-commerce SEO. Offer unique services such as keyword research for voice search or website speed optimization. Showcase your expertise through case studies and client testimonials, and provide exceptional customer service and communication.
Conclusion
To become a successful SEO freelancer, you need to acquire advanced skills, build your personal brand, and establish a strong online presence. Networking and leveraging thought leadership in the industry are also crucial for gaining visibility and attracting clients. At Ritvon Digital, we offer top-notch SEO services tailored to meet the unique needs of our clients.
Our team of experts is dedicated to delivering exceptional results and helping businesses achieve their goals. If you're ready to take the plunge into the world of SEO freelancing, don't hesitate to reach out to us for a quote. Start your journey today and pave the way for a rewarding and fulfilling career in SEO freelancing.